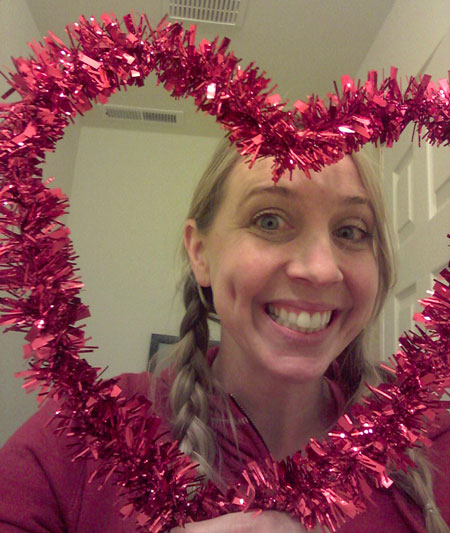 Valentines Day is today and I hope you have a wonderful day full of love and surprises! Today I made pink heart pancakes, and will be heart attacking all my kids rooms with hearts telling them how much I love them. What are you doing today to celebrate?  Here are all the ideas for saving this holiday that I posted a few days ago. Enjoy!

AMC Movie Theater – Get a Free Order of Fries on Feb 13 & 14 if you are watching Les Miserables with this coupon
Ben & Jerry's – $3.00 Off coupon for Valentines Day Cake (expires 2/28)
Buca di Beppo Coupon – $10.00 off coupon for 2 Buca Small or Large Pastas, Baked Pastas, or Entrees (expires 2/24)
California Pizza Kitchen –  Get a Valentine's Dinner special priced at 2 for $30. Comes with an appetizer, 2 entrees, and a dessert. (2/14-2/17)
Caribou Coffee  –  print a coupon for a Buy 1 Get 1 Free Drinks on Valentine's Day (2/14)
Dennys  - Get a FREE Coffee on Valentine's Day (6am to 2pm)
Jamba Juice – $1.00 Smoothies through 2/15 ( this would be a fun Valentine treat for me and the kids if I had a Jamba in my city…)
Krispy Kreme – Buy one dozen doughnuts & receive a coupon booklet containing 12 coupons for free doughnuts
Kroger Stores (QFC & Fred Meyer too) are offering up 4 times the Fuel Points on participating restaurant gift card purchases
Lone Star Steakhouse Coupon – Get a FREE Appetizer with an entree purchase with printable coupon (expires 2/17)
Longhorn Steakhouse – Dinner for 2 for just $25 special through 3/17. You get an appetizer OR dessert to share, and two select entrées, including Renegade Sirloin, Parmesan-Crusted Chicken, Sierra Chicken, Cowboy Pork Chops or LongHorn Salmon.  Plus you get two salads, two sides and LongHorn's honey wheat bread.
Olive Garden – Special: 3-Course Italian Dinner for just $12.95! Choose from unlimited homemade soup or salad and breadsticks, and then select one of the following entrees: Three-Cheese Pomodoro Ravioli, Grilled Chicken Toscano, Bucatini with Meat Sauce, Parmesan-Potato Crusted Chicken or Penne di Mare. For the third course, choose between Chocolate Mousse Cake, Dolcini or Specialty Italian Coffee. Good through 3/3.
Papa Murphys Heart Pizzas – Large Heart Shaped Pizza for around $8.00. Call your local Papa Murphy's for details.
Pei Wei – Buy 1 Entree, Get 1 FREE coupon (exp. 2/17)
PF Changs – Free Lettuce Wraps + Red Envelope promotion happening. Also they have the 2 dinners for $39.99 which includes soup, an appetizer, 2 entrees and a mini dessert for each of you.
Qdoba Coupon – Buy One Get One Free Entrees on Valentine's Day when you share a kiss with someone! (how sweet!)
Romano's Macaroni Grill – Half price bottles of wine on Valentien's Day
Ruby Tuesday Coupon – Make an online reservation and you can get a coupon for free dessert (2/14-2/17)
Spaghetti Warehouse - Get a dinner for two for $34.99 on Valentines Day (2/14). You get an appetizer to share, 2 entrees, and a dessert to share
Starbucks – Buy 1 Get 1 Free Vanilla Spice Latte, Caffe Mocha, or Hot Chocolate After 2pm (exp: 2/14)
Texas Roadhouse - From 2/13 – 2/16, Texas Roadhouse is offering up a Valentine's Value Dinner for 2, including an appetizer and 2 entrees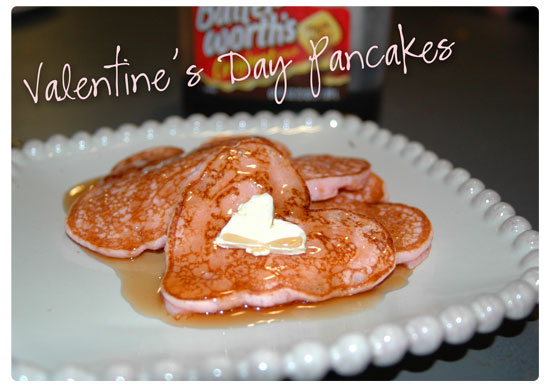 Last year I made pink heart pancakes for the kiddos and they LOVED them! Thrifty and fun.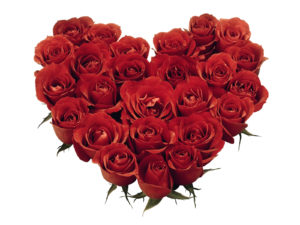 LivingSocial is offering up a $30 ProFlowers voucher for just $15!! You can use the voucher towards shipping, but shipping is not included and costs $13.99. Hurry if you want this deal so you can have it get there before Valentine's Day.
AmazonLocal is offering up a $40 Teleflora voucher for just $20.  You can use the voucher towards shipping and tax.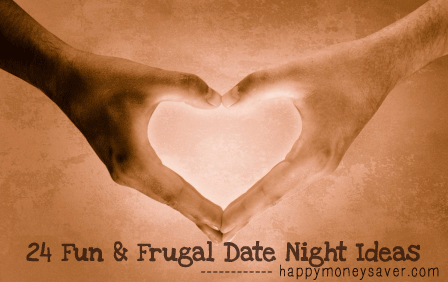 Here are 24 Fun & Frugal Date Night Ideas – look through those and find something fun to do if you are on a tight budget!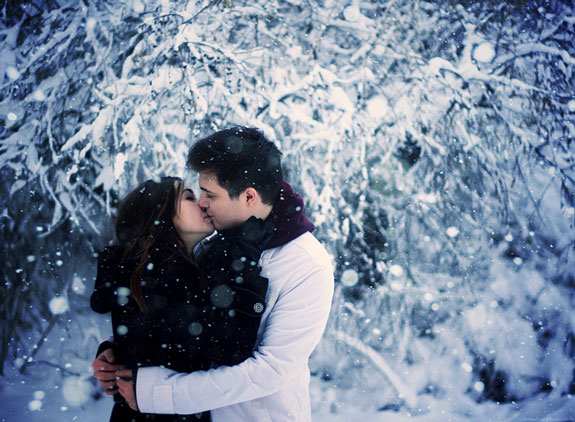 And here is another really fun post: 6 cheap and creative winter date ideas (because movies, bowling and dinner are done to death).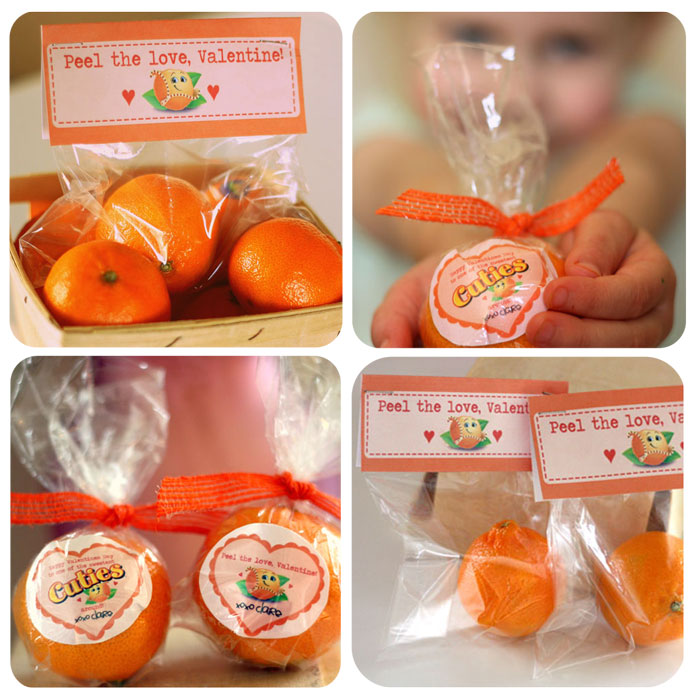 My favorite Valentine idea of all time! Use CUTIES oranges as a classroom handout. This would be great for kids and even teachers to hand out to their students. See the post: Peel the Love, Valentine.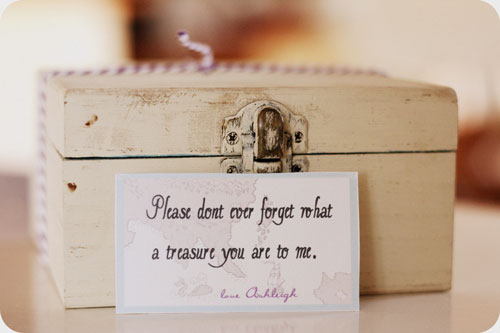 I made this for my daughters school teacher. It's filled with DeMet's "Treasures" chocolates. See the post: You are such a "treasure" to me.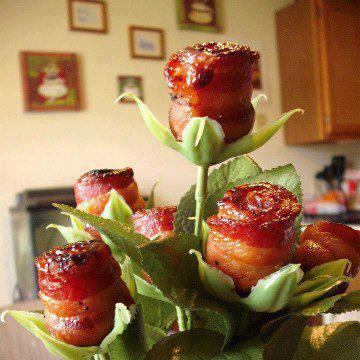 Bacon wrapped Roses. Oh my! My hubby would love these! He can show them off at his office..LOL.

I have lot's more fantastic Valentines ideas over on Pinterest – please show me some love by following me and I would love to follow you back!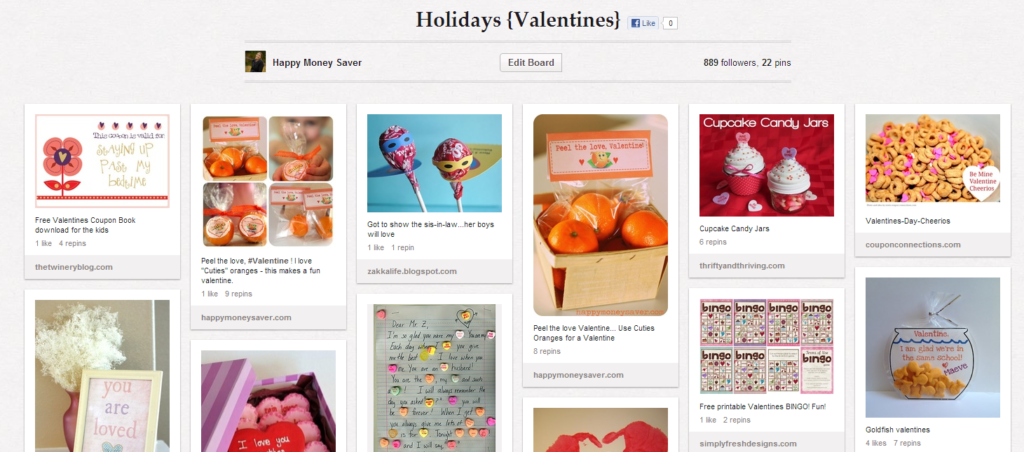 I hope you all have a "HAPPY" Valentines Day!