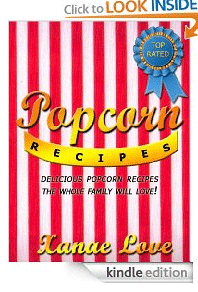 Who loves popcorn? 😉 Head over to Amazon and download your FREE Kindle Edition copy of Popcorn Recipes: Delicious Top Rated Popcorn Recipes The Whole Family Will Love!
.
I can see this being a HIT during sleepover parties this summer!
Thanks, Raining Hot Coupons
Disclaimer: Amazon prices can change quickly. This price was current at the time of this posting.