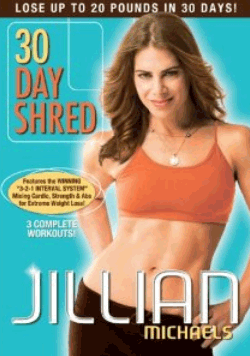 If you're looking to jumpstart your fitness routine in time for summer, here's an excellent workout that's sure to whip you into shape – FAST! Grab a copy of Jillian Michaels – 30 Day Shred
from Amazon for only $6.96 (was $14.98)!!
This awesome workout ships for FREE with a qualifying order of $25 or more, OR with your membership to Amazon Prime.
This kick-blogger-booty workout delivers solid results in just 20 minutes a day! It's comprised of 3 progressive levels that can be accomplished with a set of light weights/dumbbells as your strength increases. If you don't already own a copy of this workout, you don't know what you're missing! 😉
(Thanks, This Beautiful Frugal Life! )
Disclaimer: Amazon prices can change quickly. Before making your purchase, please be sure to check that the price is the same as the price posted above.
Leave a Comment