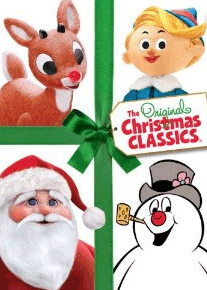 Relive all your old favorites with this exclusive collection! The Original Christmas Classics Gift Set
is only $12.99 (was $29.93). Plus get FREE 2 day shipping with your Prime membership.
Features the following beloved holiday favorites:
Rudolph the Red-Nosed Reindeer
Frosty the Snowman
Frosty Returns
Santa Claus is Comin' to Town
My kids and I LOVE watching all these old Christmas movies together!
Disclaimer: Amazon prices can change quickly. This price was current at the time of this posting.1 Comment