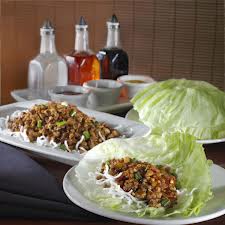 Join P.F. Chang's Warrior Rewards Program and you will get FREE Lettuce Wraps from PF Changs. After you register you will get an email explaining how it works. Basically on your next visit to PF Changs, order the Lettuce Wraps, present your Warrior Rewards card, or provide the phone number you've provided in your account profile, to your server and the offer will be applied to your bill at check out. 🙂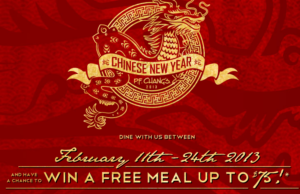 Plus, when you dine between Feb 11th through February 24th,  you'll receive a RED ENVELOPE to be opened by a manager or server on your next visit before March 24th, 2013.   Each envelope contains a discount of up to 30% off your bill, a free appetizer or dessert or even a FREE Meal up to $75 off!
PF Changs is one of my favorite restaurants of all time! It would be a lovely place to go for Valentines Day.
Update: I am excited to tell you that the Pad Thai will be a regular menu item starting March 4th! Woo hoo!!!  By the way, I fell in love with the PF Changs Chicken Pad Thai they had for the last few months. Now it's gone and I am really really sad..it was my favorite! If any of you have a minute to email PF Changs and request it to become a regular menu item I would LOVE you forever. 😉8 Comments
PF Changs: Free Lettuce Wraps + Red Envelope Promotion is Back!
was last modified:
February 15th, 2013
by