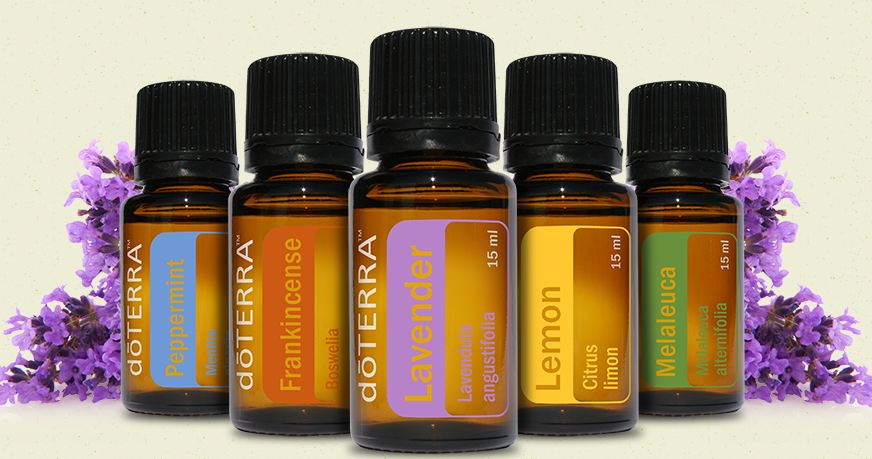 I love using my essential oils in a lot of different ways and I know you will too. So here is how you can get yourself some of these amazing DoTerra essential oils.
How to purchase Doterra Essential Oils
#1 – The first option is to purchase them at full retail price from my online store. You order, pay shipping and it will arrive right at your door.
#2 – Or you could become a Preferred Member. You will pay a lifetime membership fee of $10 which will get you 10% off retail prices forever. Click here to sign up to get Wholesale Prices!
#3 – But the BEST option is to sign up to get Wholesale Prices all the time! ** BEST DEAL!!   You don't have to sell anything but if ever do want to you can and start to earn some money too. In fact I signed up as one even though I had no intentions of selling or making a business out of it. I just did it for the discounts alone which are amazing.  Here is what you get when you sign up.
Everything you buy will be at 25% off retail.
Plus you get Loyalty Rewards which gives you free product credits if you purchase every month. In fact you can eventually get back 30% of the prices you pay each month towards free essential oils. I just was able to cash in on $100 worth of free oils myself this past month, it was awesome.
If you do decide you want to turn this into a business you are good to start at anytime. I found that I loved the oils so much I was talking about them to friends and family all the time. When they joined I got a kick-back too – score.
To sign up it costs $35 for the membership fee unless you buy a starter kit of essential oils that has the fee included..which is what I did when I signed up.
My Favorite Enrollment Kits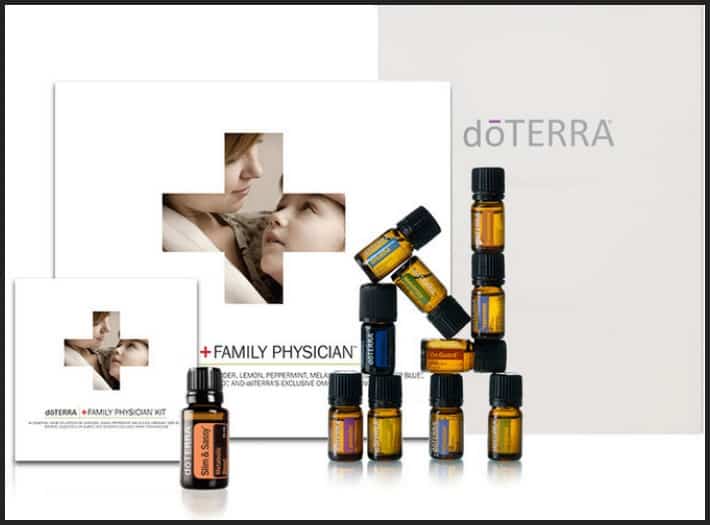 Doterra Family Physician Kit
Price – $150.00
This kit includes:
Family Physician Kit: 5 mL bottles of Lavender, Lemon, Peppermint, Melaleuca, Oregano, Frankincense, Deep Blue®, Breathe, DigestZen®, and On Guard®
• Slim & Sassy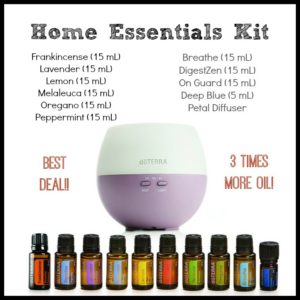 Home Essentials Kit
***BEST DEAL – For only $125 more that the Family Physician kit you get 3 times as many oils PLUS a diffuser!***
Price – $275.00 Retail – $366.57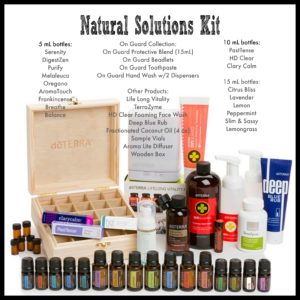 Natural Solutions Kit
Price – $550.00 Retail – $733.33
There are tons of other great enrollment kits – check them all out here.
Sign up to start your FREE Wholesale Membership & get 25% off every single purchase. 

1. First click here to go to the sign-up page.

2. Select how you would like to purchase products.  Picking Wholesale Prices gives you the option to make money and get free products.

3.  Fill in your information.

3. Check that the "Enroller ID" and the "Sponsor ID" have the number 388449 in them. If they don't make sure and enter those numbers in those boxes.

4. Enter your information – name, address, contact information. You will also be asked for your social security number – it's required for tax reporting purposes when you earn commissions. It is also required for anyone with the ability to place more than $5000 in orders over a one year period. DoTerra does not share this information with anyone.

5. Choose your timezone.

6. Create a password.

7. Click to Agree to Terms & Conditions and the free Virtual Office User Agreement.

8. Choose your enrollment order. You can choose a kit (like the ones I showed you above) or if you don't want to get a big kit just choose the Introductory Packet for $35. You can then add other items and essential oils to your cart as well right now. You can also purchase other items at this time if you wish.

9. Next you will want to set up your Loyalty Rewards program – which is totally optional. Basically you set up an order of $50 or more that will ship to you each month. I am always wanting new oils sent to me each month, so I go in and change my order every single month before it ships off. I just make sure to have a minimum of $50 so I can accumulate points to earn free products. You don't have to set up your loyalty rewards if you don't want to, but I LOVE LOVE LOVE getting free oils, so I did it. In your loyalty rewards account you will choose a ship date that the products will mail out to you. DoTerra emails me a few days before my order is set to ship so I can go in an change it if I want different oil.

10.** BONUS**: If you create your Loyalty Rewards Program as a member of my team and maintain it over $100 for 2 consecutive months, I will send you a FREE Modern Essentials Book (the ultimate resource guide).

11. Then you are done! Woo hoo! You will get a confirmation email to which you can log back into your account, play around in there and check your order.
Thanks again for joining with me! I do get a kick-back if you join under my link which helps support me and my work on Happy Money Saver. If you have any questions or need help going through this process shoot me an email and I would love to help get you started.