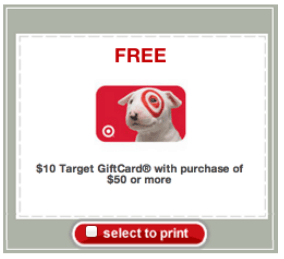 Update: gone already
Now this is MY kind of coupon!

Hurry on over to Target to print your coupon for a FREE $10 Gift Card when you spend $50 or more. These babies will go FAST – FAST, I tell you! – so print yours now while you can. Coupon expires Dec. 8th.
Just think: you can save this for yourself OR…use it as a stocking stuffer!

7 Comments