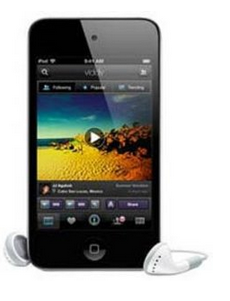 Here's your round-up of the top iPod deals happening on Black Friday 2012! I have added Amazon links to each item so you can price check them and see their reviews before you go.
Top Black Friday iPod Deals
iPod Touch 16GB – $195 – Wal-Mart
(check price + reviews first on Amazon here) 

 At time of this posting Amazon price is same as Black Friday price!
iPod Touch 16GB & Bonus Accessory Kit (online) – $179 – Wal-Mart
(check price + reviews first on Amazon here)
Apple iPod Nano 16GB (Assorted Colors) w/Free $20 Target Gift Card $149 – Target
(check price + reviews first on Amazon here)
Apple iPod Touch 16GB MP3 Player (White) w/Free $40 Target Gift Card 4th Generation $195.00 – Target
(check price + reviews first on Amazon here)
Apple iPod Nano 16GB (Assorted Colors) w/$20 Best Buy Gift Card $144.99 – Best Buy
(check price + reviews first on Amazon here)
Apple iPod Touch 16GB (Black) w/$50 Best Buy Gift Card $194.99 – Best Buy
(check price + reviews first on Amazon here)
Apple 32GB iPod Touch – 5th Generation w/$50 Best Buy Gift Card (Assorted Colors) $294.99 – Best Buy
(check price + reviews first on Amazon here)
Apple 16GB iPod Touch 4th Generation w/$30 iTunes Multipack And $20 Toys R Us Gift Card $199.99 – Toys-R-Us
(check price + reviews first on Amazon here)
iPod touch 16GB 4th Generation FREE iTunes $25 Card with purchase of iPod touch 16GB and In-Store Coupon Limit 1 $179.99 – Fred Meyer
(check price + reviews first on Amazon here)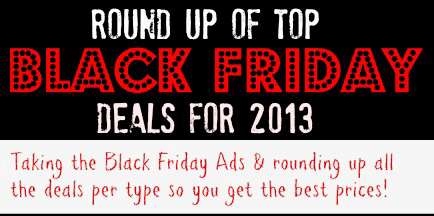 See the current Black Friday 2013 top deals here.1 Comment
Top iPod Deals for Black Friday 2012
was last modified:
November 20th, 2013
by