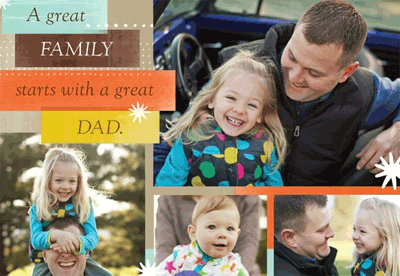 Here's a great and FREE way to show a little love this Father's Day! Get a FREE Father's Day card + FREE shipping from Treat.com. Cade valid only through tomorrow May 31st!
Just follow these 4 easy steps:
1. Select your card
2. Add your own photos and text
3. Have it shipped directly to you (for free)
4. Enter code TREATDAD at checkout
And voila! Instant custom freebie any daddy – or granddaddy will love!

By the way, Treat.com is affiliated with Tiny Prints, another fantastic custom photo card company. (So you know you're getting excellent quality!)4 Comments