Once again, the $0.30 off Haribo coupon is back! I would print this coupon now while you can and hold onto it until 5/20. Here are a few ways to use this coupon: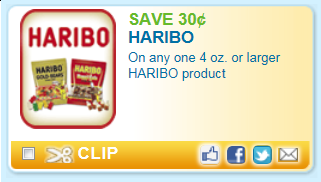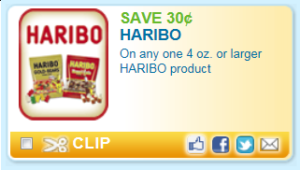 Walgreens–
Haribo Gummy Bears $0.79 (starting 5/20)
use $0.30 off Haribo product 4 oz or larger
Total: $0.39!
* You can price match this at Walmart and Target since it is an ad item.
Winco–
Haribo Gummy Bears $0.98
use $0.30 off Haribo product 4 oz or larger
Total: $0.68