If your in need of keeping all the bugs and critters out of your house, $0.88 isnt a bad price!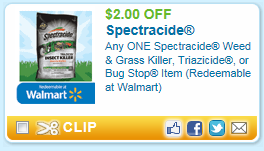 Spectracide Bug Stop Spray $2.88
use $2.00 off Spectracide Weed & Grass Killer, Triazicide or Bug Stop Item
Total: $0.88
Its refreshing buying new colors of nail polish (not that I get around to painting my nails) but it feels good to know I have the option to use a new color 🙂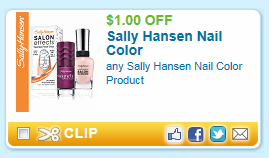 Sally Hansen Nail Color $1.97
use $1.00 off Sally Hansen Nail Color Product
Total: $0.97
Thanks, I heart the Mart!
Check out more printable coupons go HERE.