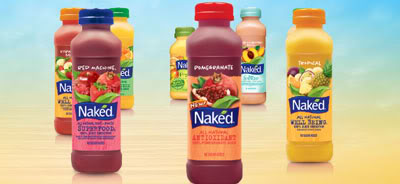 From January 3 – February 10, you can use a $10 Rebate when you purchase 10 Naked Juice Products
Go to RedPlum.com to print the form

My local Albertsons had the 15.2 oz. bottle priced at: $3.79 I am betting that Walmart has it for an even cheaper price.
Hopefully some good coupons will come out soon. But here's one for now:
$1.00/1 – Naked Juice – (nakedjuice.com, when you become a "Believer")
Thanks goes out to HCW.