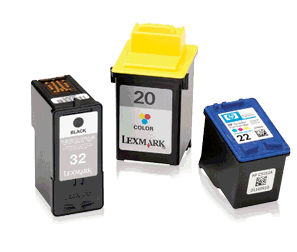 CyberMonday is fun fun fun! You can get a great discount over at 123Inkjets.com today – get 15% off by using promo code CYBER13 at checkout + FREE shipping. Plus if you shop through Ebates first you will also get 32% cash back!  I suggest buying refurbished ink from this company as I do this all the time and its saves a lot of money on printer ink. You know how much ink couponers go through…
Excludes OEM products, and promo code expires 11/27/12 at 9am PST.  Note: these deals might not start officially until Midnight.
Go here to shop at 123Inkjets.com and  happy Cyber Monday!