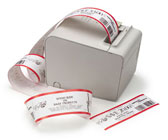 One of my readers wanted to share her coupons with some lucky person. Mary has 3 catalina's to Albertsons for $6 off a purchase of $75.  They expire 7/12,  7/19, and  7/26. 
She will mail all three coupons out to the first person who responds to this!
Thanks Mary, you are sooo generous!