Better late than never right?   Today is the last day to use the doublers we got in the Sunday paper.  Life has been crazy, with family visiting and the fair. Plus things like this have been going on at my place: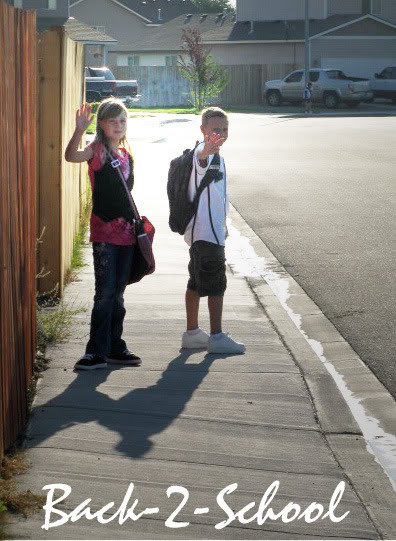 Yep, back to school for my older two kiddos. They are so excited as they actually LOVE school! Anyways, on to the Albertsons doublers.  I love all these blogs/sites so much – everyone of them are so friendly and have great info to share. Here are some great links to other sites with great doubler deals to use up by this evening:
Northwest Coupon Lady has this free after doubler deal plus lots more:
Suave Shampoo $.99 (buy 2)
use $1/2 from 8/2RP
-$.99 Albies Double
=Free!
A Thrifty Mom has tons of great freebie deals to share too with doublers:
Campbells soup at hand on sale for $1.00 each
-use the .50 cents off coupon from yesterdays coupon insert
-use double coupon
= FREE!
Monica over at Fabulessly Frugal also has wonderful doubler ideas :
Lysol Cleaning Wipes 35 ct $2.00
DOUBLE: $1/1 from 7/12 Smart Source
FINAL PRICE: FREE!
Frugal Living shows off some of her purchases and some great scenarios she did:
Hormel Compleats $2
use $1/1 from 8/16SS or 7/12SS
-$1 Albies Double
FREE!
If you have a blog or site that lists great Albertsons doubler deals or scenarios please leave a comment with your web address and a link to this weeks post! Thanks for sharing the Albertsons love!