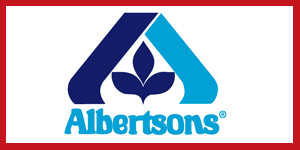 There are a couple of really great transactions you can do this week!
The first transaction is totally AWESOME! Here is the scenario:
 (Sale:Mix or Match Promo: Save $3.00 instantly when you spend $10 on participating products.)
Buy (2) Angel Soft Bath Tissue (=$5),
Buy (2) Sparkle Paper Towels ($2)
Buy (3) Playtex Disposable Gloves, 10 ct. ($3)
TOTAL: $10
-get $3 instant savings from sale
-Use (2) $2/2  Angel Soft TP or Sparkle paper towels Internet Printables here
– Use (3) $1/1 coupons for Playtex gloves from 6/28 SS
= FREE plus Tax only!!
 …………………………………………………………………………
The other great deal is this one🙁 UPDATE: This could prove to be a troublesome deal – please read comments below the post.!)
PinchingYourPennies is saying that the Dr. Pepper deal is better than we think! Here is the scenario they are reporting to work. 
Buy (4) 12-packs of Dr. Pepper ($5.29 each) Total=$21.16
– $10.58 (because they are B2G2 Free)
Total= $10.58  and get back a $10 voucher/catalina good on your next transaction!
Then if you do the same transaction again, pay with that $10 catalina and you will only pay .58, then get back $10 again. A great way to stock up on Dr. Pepper!! (I cannot personally confirm this as I havent shopped yet, so if you can confirm it please leave a comment for all of us!)