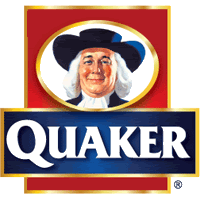 So all over the TriCities Stores I am hearing that they will not accept any Quaker Coupons that are printed from the internet.
Here is a comment that was left by Blake on my Albertsons post.
"Apparently there was a .pdf sent around among some people here that was a copy of the bricks coupon. That is the coupon that is fraudulent, because obviously bricks coupons are only 2 per computer, all having unique numbers. Unfortunately, the Lee store got several hundred of them by 10:00 by several people (SHAME ON YOU, WHOEVER YOU ARE!!) who were walking away with their baskets full of items for free, so the mgr there called Quaker to check the validity. Because the unique numbers on those coupons thee same, they just decided it would be too difficult to try and make sure the numbers were all different, so Alb's decided to pull them all. they're not disputing that some are real, but with all the foot traffic they're getting for this sale they don't have time to mess with them. Just goes to show how one person can wreck it for everyone. Keep these deals honest, girls!!"
So yeah, internet printable coupons should be 2 per household and if you are able to print more that can be a sign that a coupon is fraudulent. Sorry that you will not be able to use your legit ones in the Tri Cities. Hey Idaho folks, are you able to use yours there?
ON a happy note, I recieved an email from Cherylene who said this :
I went in Fred Meyers last week and in their coupon booklet was a manufacturer coupon for $3 off quaker granola bars.  It's inside and in black n white part. So hard to spot unless you really go through it.  Unfortunately I do not know the date of the book but I grabbed it last Thursday when I went in the store. 
If anyone has that booklet they would get to sweeten the Quaker deal.  I bought 5 boxes for $2!  Wish I would of grabbed more…although $1 a box was not to bad to start off with.
So look at freddies folks, that way you can score a real manufacturers coupon to get a great deal.