Starting tomorrow 5/11 there will be a great Post Pebbles cereal deal where you can score Pebbles for only .75 each even without coupons.
Albertson's Week of 5/11:
Post Pebbles Cereal $1.50 each
There is a catalina offer on this: Buy Post Pebbles, 10 oz or larger between 4/22-5/15
Buy 2, Get $1.00 catalina
Buy 3, Get $2.00 catalina
Buy 4, Get $3.00 catalina
Deal scenario: Buy 4 boxes Fruity Pebbles
Pay $6.00, get back $3.00 catalina
Then you can roll that catalina – Buy 4 more boxes Fruity PebblesSubtotal $6.00
-use $3.00 catalina you just earned
= Pay $3.00, get back $3 Catalina!!
That is like only.75 each box! Great deal!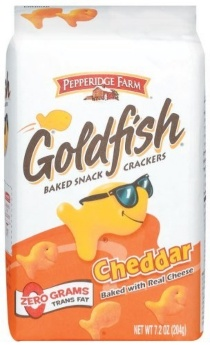 There is also a cool deal coming on Goldfish crackers too:
Goldfish Crackers are on sale for $1.50 each – Part of a Promo: Buy 10 get $5 instant savings (or .50 per item)
So that makes Goldfish crackers only $1.00 each
-use .75/2 printable coupon I posted about last week
= .63 each! (if we get doublers we will only pay .25 each!!) Woo hoo!!
Let me know if you hear we are getting doublers, the weekly matchups should be up later on tonight. Thanks everyone and happy shopping!