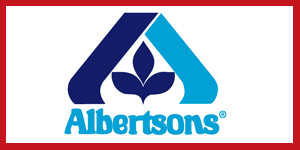 We have doublers Again! Woo hoo!!!
*Did anyone else think it was a little strange to have only 2?*hmmm..
This has been a super crazy week and I am getting ready to go out of town.. So without further ado, here are some other sites/links to their Albertsons doubler ideas or sales ideas, since I am not able to get to it this week. I dont even get to use my doubler..*cry*
A Thrifty Mom — Easy Mac Cups Deal
Fabulessly Frugal — Hot Tuna Deal!
The Bargain Jargon lists her favorite deals at Albies!
Please add your links if you have found any other HOT doubler ideas or posts somewhere.