If you have been hearing rumors of something really exciting coming to Albertsons this week – here it is! Albertson's has a brand new uber FUN promotion starting Wednesday May 18th and it goes through August 9th, 2011. It's called the Sizzlin' Summer Giveaway Collect & Win GAME!! You will have the chance to win $250,000!
Every time you SHOP at Albertsons stores starting May 18th (in ID, MT, ND, NV – Elko only, OR, UT, WA and WY) you will get a Game Ticket.
Plus look for this little symbol "Sizzlin Summer BONUS TICKET ITEM" on products throughout the store –
when you buy these items you will get an additional Sizzlin Summer Game Ticket.
No purchase necessary to win by the way – if you want to you can request a game ticket and a bonus game ticket by mail – just send a handwritten #10 Self Addressed Stamped Envelope with a request for an Albertsons Game Ticket to : PO Box 965308
Marietta, GA 30066-00006
Here is a picture of the game board – BUT YOU MUST PICK UP AN OFFICIAL GAME BOARD in store – you cannot use this. Contest does NOT start until MAY 18th, 2011!  If you click on these images below you can see the board better.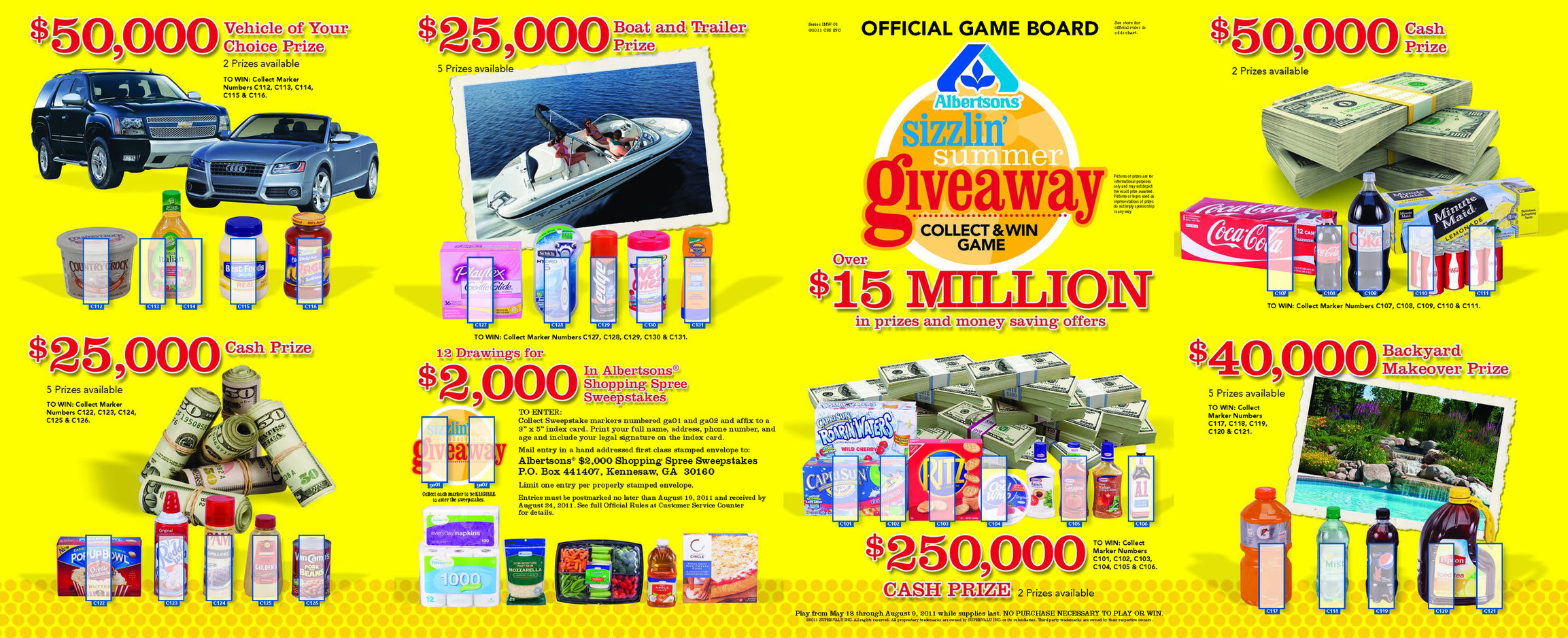 Woo HOO – LET THE GAMES BEGIN!! 
This game reminds me of the McDonalds Monopoly or when Rite Aid had a game board promotion too. Have any of you won anything from these kinds of promotions? I have won a few free things on those other games in the past, so I am looking forward to this one!