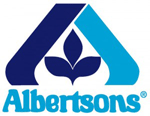 Here are a ton of unadvertised prices found in the store for the Round Up coupons sale at Albertsons this week. If you would like to see the advertised deals make sure and check out my Advertised Albertsons Deals week of 9/21-9/27.
My favorite deals are marked with a star – 
[%printable-list:AlbertsonsRoundup921%]
Happy savings – let me know how you do!