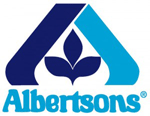 We will be getting Albertsons Twice the Value coupons starting Sunday!! I am not sure right now whether they are 3-day long or 7-day long doublers or not, crossing my fingers on the 7-day that I keep hearing rumors about. Special Reward to anyone who can get me a picture of the doublers coming first! 🙂
You can view the full Albertsons Ad on their website starting Wednesday 12/14. You can also view the Albertsons Corporate Coupon Policy.
Things to remember when shopping at Albertsons:
*Make sure and scan your Albertsons Preferred Card at the register to get the sale price and earn gas rewards.
*You can stack a Store coupon and a Manufacturer's Coupon to maximize your savings
*Albertsons in certain regions periodically comes out with Twice the Value coupons (keep your eyes open in your Sunday paper) – these can add great savings to your shopping. New to Twice the Value coupons? Read my Twice the Value 101 post here.
*View the current Albertsons Catalinas to sweeten your deals.
All the hottest deals I have marked with a star

.
[%printable-list:Albertsons12122011%]