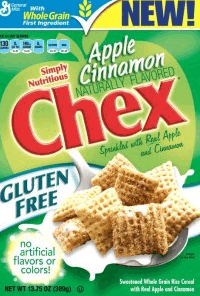 If you're a member of Better Crocker, you can request a free sample of the new Apple Cinnamon Chex cereal. Offer available to the 1st 10,000 members only, so hurry!
If you're not yet a member, you can sign up now and be eligible the next time another freebie like this rolls around.
Thanks, Mojo Savings!