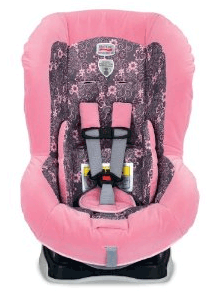 Looking for a HOT deal on a GREAT car seat? Look no further than this deal on the Britax Roundabout 55 Convertible Car Seat, Isabella
– it's just $152.87 at Amazon, down from $199.99!! You'll also get FREE shipping, saving you even more.
The Isabella style car seat is perfect for the "little lady" in your life. There are 3 other styles to choose from, ranging in price from $159.99 to $163.17 shipped.
Thanks, Coupon Connections!
Disclaimer: Amazon prices can change quickly. Before making your purchase, please be sure to check that the price is the same as the price posted above. This price was current as of 6/11.