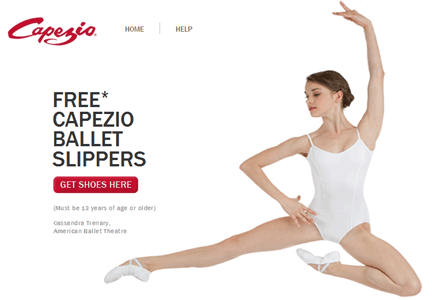 Calling all dancers and dance mamas! You can get a free pair of ballet slippers from Capezio – just pay $4.95 s/h.
Available in adult sizes 4-12 and you cannot request a certain color or style; this will be randomly determined by Capezio. (Therefore, the chances of you getting the exact color/style you need for class are 50/50.)
However, this is still a great deal on a pair of slippers from one of the top dance brands. 🙂 So if you're not picky about color, be sure to hit up this deal before it's gone!
Thanks, One Frugal Chick!