Update: GREAT news – Stay tuned for tomorrow – this deal will get better, but I can't tell you about it yet (its a surprise)…..so get your Cardstore.com card all ready to go and enter in all your addresses now – then check back tomorrow…
Cardstore is offering a great deal through 11/16/12 at 5 am est.  You can get 70% off all holiday greetings, photo cards, and invitations when you use promo code CCN2170 at checkout. Prices start at just $1.09 – $2.99, making each as low as  just $0.33. PLUS you can choose to have the card shipped directly to the recipient for FREE, saving you the cost of the $0.45 stamp too!
Note: the best way to look for the cards that are priced at $1.09 is to click on list view and scroll away. It took me awhile to find them but they are in there!
I consider this deal better than FREE, because I choose to have my cards mailed right to the recipient. Usually I will pay for my cards, and I have to seal and stamp each one costing me $0.45. This way I am actually saving time and money so I am thrilled!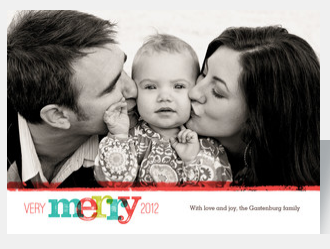 There are thousands of cute card choices to choose from.
To get this deal go to Cardstore.com

Choose your card and design it.

Choose FREE shipping to the recipient.

Add your addresses of the recipients.

At Checkout enter promo code CCN2170 which takes off 70%.

And thats it! Your cards will be mailed out to your recipients.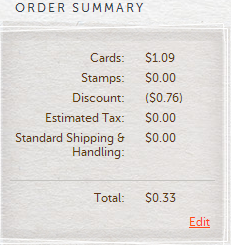 Also – feel free to check out the round up of all the Photo card deals here.