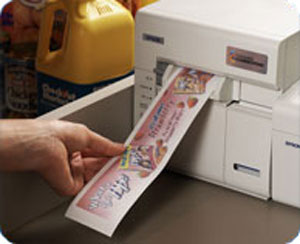 Here are the current Albertson's store catalinas.
Catalinas are the coupons that print out of the machines at participating grocery stores, and drug stores. Some of coupons that come out are manufacturer's coupons for products. Other times you might get a preview catalina that tells of an upcoming catalina offer. My favorite catalina coupons that come out of this machine are ones that often can be used like cash saying "Get $1 off your next shopping trip." or other dollar values.  That is like $1 you can spend on your next shopping trip. Save them up and use them all at once if you would like.
If you have any issues using your catalinas not printing please call them at 1-888-826-8766, and if the correct items were purchased they will mail you your catalina that did not print. This normally take about 1-2 weeks.
Cottonelle Toilet Paper (12 roll) between February 12 – March 4
Buy 2, Get $2 Catalina
Buy 3, Get $3 Catalina
California Pizza Kitchen Pizzas (12 oz or larger) between February 20 – March 18
Buy 2, Get $1 Catalina
Buy 3, Get $2 Catalina
Buy 4, Get $3 Catalina
Nescafe Clasico or Taster's Choice Coffee between February 20 – March 18
Buy 2, Get $1 Catalina
Buy 3, Get $2 Catalina
Buy 4, Get $3 Catalina
Dole Real Fruit Bite Packages between February 20 – March 18
Buy 2, Get $1 Catalina
Dole Juice Cans (46 oz or 6 oz 6-packs) between February 20 – March 18
Buy 3, Get $1 Catalina
Dole Pineapple (20 oz cans) between February 20 – March 18
Buy 4, Get $.75 Catalina
Dole Pineapple (8 oz cans) between February 20 -March 18
Buy 4, Get $.50 Catalina
Dole Mandarin Oranges between February 20 – March 18
Buy 4, Catalina $.75 Catalina
Dole Tropical Fruit (cans) between February 20 – March 18
Buy 4, Save $.50 Catalina
Viactiv Soft Chews between February 20 – March 18
Buy 1, Get $3 Catalina
Listerine Pocketpaks (72 ct or larger) between February 24 – March 18
Buy 2, Get $2 Catalina
Buy 3, Get $3 Catalina
Buy 4, Get $4 Catalina
Canine Carry Outs dog snacks between February 20 – March 18
Buy 2, Get $.75 Catalina
Chex Mix or 100 Calorie Snack (4.5 oz or larger)  between February 20 – March 18
Buy 3, Get $1 Catalina
Buy 4, Get $2 Catalina
Buy 5, Get $3 Catalina
Rembrandt Kits, Paste or Rinse between February 20 – March 18
Buy $7, Get $2 Catalina
Buy $15, Get $4 Catalina
Buy Select Kraft products including Singles,Parmesan, Fresh takes, Philadelphia cream cheese,cooking cream & Kraft Indulgence between 3/2 – 3/18
Buy 3, gt $2 catalina
Buy 4, get $3 catalina
Buy 5 + get $4 catalina
(Thanks Frugal Living NW for these catalina finds!)