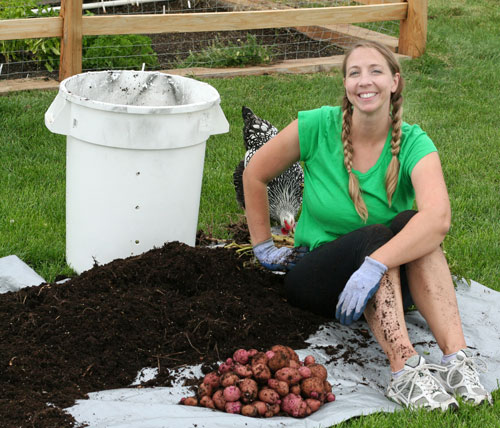 Whew, it's been a busy week! Fall weather is starting in my neck of the woods and I am loving it. The chickens have each been laying an egg a day, which means I get 4 eggs every day. Hoping they keep laying all winter long too..I hear I just gotta keep them warm. My husband was gone for a week leaving me with the 4 kids this past week, and I barely survived. I don't know how single moms or dads do this kind of thing. I realize just how much my husband does around here when he is gone (therefore no more complaints from me for at least a week…hee hee).
And now for the round up of this weeks best posts and deals…   
HAPPY HOMESTEADING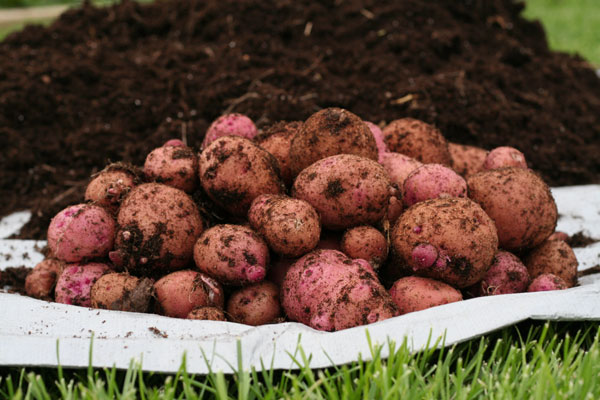 This week I harvested my red potatoes from the garbage can method I used. Read all about it and watch a video of me harvesting them here.
I also made homemade chicken stock and homemade beef stock from bones. My recipes are always so much better using homemade stock.
See more of my Homesteading posts here.
BEST AMAZON LOVE DEALS THIS WEEK
The Funky Colorful Magnetic Numbers Wooden Fridge Magnets 
 are just $.90 with FREE shipping.


Stocking stuffer alert! Check out this adorable Hello Kitty Pink Wristwatch 
 for only $4.48 + FREE shipping! (I can think of at least 3 little girls who would love to have this…)
Looking for a cute stocking stuffer idea? This adorable Vintage Glazed Cat Pendant 
 is just $.90 shipped.
Here's  an amazing deal – get 1800 thread count sheets for only between $20-$30 shipped! Great reviews too. Regular price is $199!!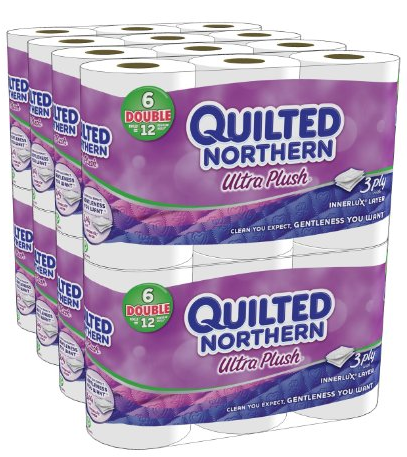 Amazon has Quilted Northern, Ultra Plush 3 ply, Double Rolls, [6 Rolls*8 Pack] = 48 Total Count
 on sale now for just $22.74 after  Subscribe & Save discount! (click the subscribe & save option on the right). Plus make sure and clip that $1.00 off ecoupon to make it just $21.74. That breaks down to just $0.45 per double roll and 0.02 cents per sq. foot. This is the 3-ply stuff folks! You will get FREE shipping with Amazon prime or with super saver shipping on orders over $25.  Go here to buy this deal at Amazon.com.  As you can see from my Best Prices on Toilet Paper post this price of $0.45 even beats Costco prices at $0.63 per jumbo roll as well as Walmart & Winco's prices. Read more about how to find the best deals on Toilet paper here .
Amazon has this SODIAL- Mickey Mouse Face Shape Cookie Cutter
for just $.60 with FREE shipping!
Wanna be a cute little kitty this Halloween? Amazon has the SODIAL(TM) Leopard Print Set with Ears, Tail and Bow Tie 
 shown above for just $1.93 shipped right now. (Now that's a great deal!)
RECIPE
What you've all been waiting for…the best homemade copycat of Hidden Valley Ranch mix. After almost giving up I found the secret ingredient…can you guess what it is? Find out here.
*JOIN THE DISCUSSIONS ON FACEBOOK
Be sure to "Like" Happy Money Saver on Facebook so you can join in on our discussions, funny pictures and fun stuff all the time.
One of the questions I asked this week is do thrifty people eat steak? Read everyone's answers here.
HAPPY THOUGHTS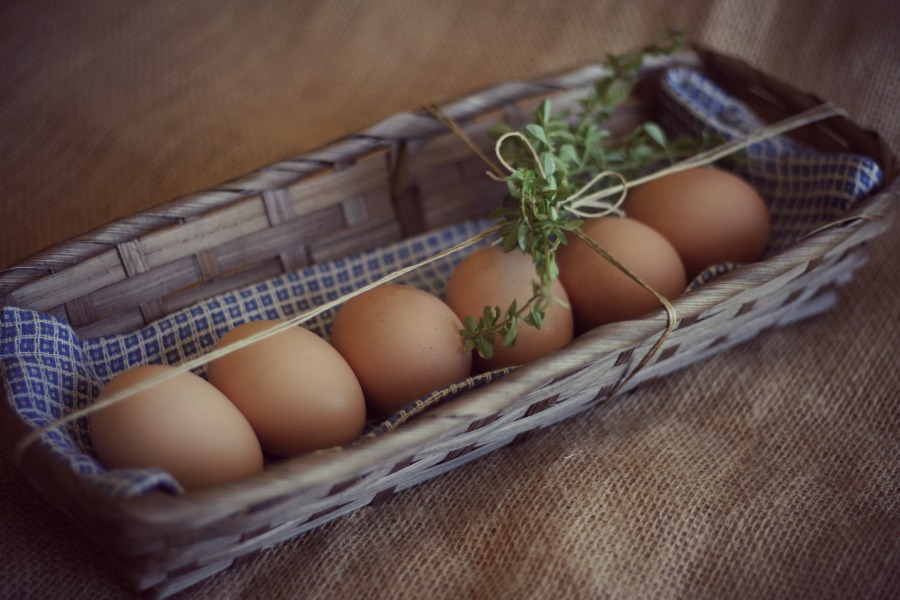 A lovely basket of organic local farm fresh eggs for my neighbor – and the best part? The basket and dishcloth were from the dollar store.
See more happy thoughts here.
GIVEAWAY
Don't forget to enter the giveaway on this post for some essential oils and a travel case. Giveaway ends September 25 – only a few more days left!
PINTEREST
Please come over and follow my Pinterest boards as well. I have a board full of great homemade and DIY that you might want to check out.
Hope you all have a "HAPPY" weekend!
— Karrie