Hello friends. This week it might have seemed a bit boring here on the blog – as all you saw was just money saving posts, amazon love and all my Black Friday deal roundups. But I am finally finished with it all – and now this week I can update you with some fun homesteading posts, recipes and even a new happy thought! Thanks for bearing with me – it took every hour of every day for me to research, type up, create graphics for and link amazon deals to the Black Friday posts. But they are a great way for you all to save yourself some money. My best advice I will give you on how to use these posts is to check back on Black Friday and click on the links to see if the prices are the same as the stores. Amazon last year dropped almost all of their prices to match the Black Friday store ad prices. I personally love shopping at home with my belly full of Thanksgiving food in my stretchy pants. Cozy, warm, not having to fight the crowds..but that is just me. Some folks LOVE to be out getting those deals..and that is great too.
Here are all the links to the research posts I have done. I hope you enjoy them as much as I do!
Links to my Top Black Friday deals 2013 Round Up posts:
Top Smartphone Black Friday Deals
Top Laptop Black Friday deals
Top iPad & Tablet Black Friday deals
Playstation Black Friday deals
Nintendo Black Friday deals
Xbox Black Friday deals
Top Wii Black Friday Deals
Digital Cameras Black Friday deals
HDTV Black Friday deals
Top Kindle Fire Black Friday deals
Lego Black Friday deals
Top Barbie Black Friday Deals
Top Printer Black Friday Deals
Blu-Ray Players Black Friday deals
Top Vacuum Cleaner Deals Black Friday deals
Sock Black Friday deals
Top Pajama Black Friday Deals
Top Jean Deals for Black Friday
Top Coffee maker Black Friday Deals
Kitchen deals for Black Friday deals
Cordless Drills Black Friday deals
Top Scooter Black Friday Deals
—>See all those Black Friday deals at any time here. 
BEST PHOTO DEALS (Updated!)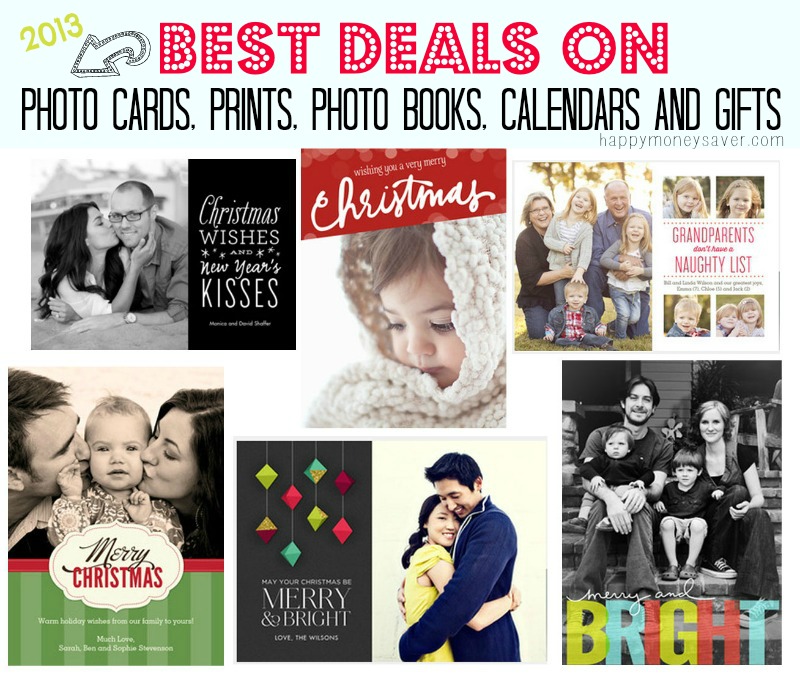 This year I am doing a round up of all the current best photo card deals, photo prints, photo calendars and photo gifts each week. Plus I will updating this list every few days. Aren't you excited?
THRIFTY CHRISTMAS GIFT IDEAS (Updated 11/23)
Don't forget to check out my BIG OLE' Amazon Christmas Deals Bargain List. I just updated it today 11/23 and there are TONS of great new toy deals I added. You will find toy deals, stocking stuffers and all kinds of amazing price drops for your holiday shopping.
I hope you all have a wonderful weekend. Stay tuned for next week!