The sky is just so big in Alberta, Canada. You can see for miles and miles. This week I have been cleaning up my house, and enjoying time with my family at home. After doing so much traveling this summer, it was nice to finally be home and catch up on all the projects around the yard I needed to. Hope you are all having a great summer.  This Catchin' up with Karrie post is a round up of all the happenings in my life and on the blog this week.
HAPPY HOMESTEADING
This week I shared how you can make Fabric Softener Crystals like Purex Laundry Crytals using just 2 simple ingredients.
See more of my Homesteading posts here.
BEST AMAZON LOVE DEALS THIS WEEK
This beautiful Metallic Sweet Lady Hollow Rose Flower Elastic Hair Band Headband – Gold
is only $1.38 with FREE shipping. This would make a great gift idea for any girly-girl!
Wowsers! If you consider life without a universal stylus like living in your own "Mission: Impossible" movie, listen up! Amazon has the 3 pcs Aqua Blue/Black/Red Capacitive Stylus/styli Touch Screen Cellphone Tablet Pen for iPhone 4 4s 3 3Gs iPod Touch iPad 2 Motorola Xoom, Samsung Galaxy, BlackBerry Playbook AMM0101US, Barnes and Noble Nook Color, Droid Bionic
 for $1.53 with FREE shipping and NO minimum.
 Quilted Northern, Soft & Strong Double Rolls, 36 pack is on sale now for just $17.07 after  Subscribe & Save discount! (click the subscribe & save option on the right). Plus make sure and clip that $1.00 off ecoupon to make it just $16.07. That breaks down to just $0.44 per roll vs. Costco's Quilted Northern price of $0.63 per roll.  Plus you will get FREE shipping with Amazon subscribe & save too!
This Beautiful Jewelry Flowers Crystal Hair Clip
 is just $2.63 with FREE shipping. (I'm thinkin' I'd look pretty darn adorable in this… 

 )
Help your little ones get ready for preschool this fall with the cute 'n colorful SODIAL Funky Fun Magnetic Numbers Wooden Fridge Magnets
. They're just $1.38 shipped!
See more Amazon Love deals here.
HAPPY THOUGHTS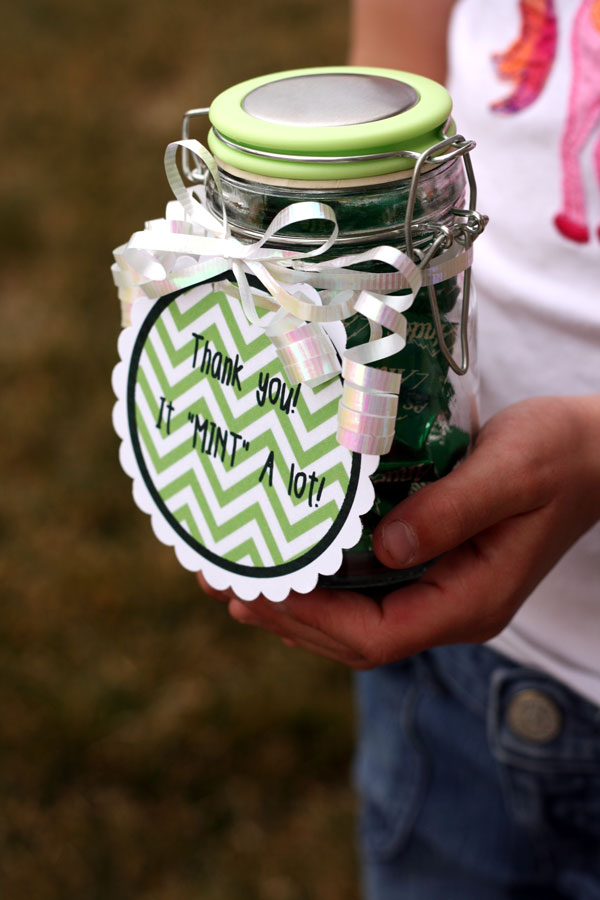 When someone does something nice for you it's nice to say thank you.  Check out this idea using Andes mint candies.  It feels good to do nice things for others.
See more Happy Thought ideas here.
TOP MONEY SAVIN' DEALS & IDEAS
How cool is this? Groupon has the Alex McCord Onion Chopper on sale for just $13.99(was $29.99). I'm sure I don't have to tell you how handy this little gadget would be! 

Order yours soon as these are quite popular and supplies are limited.
HOT! Now through July 24th, get 50% off hardcover photo books + add'l pages (excludes 5×7, 7×9, soft covers, premium, layflat upgrades) at Shutterfly. Enter promo codeINVITEONLY at checkout. PLUS – get another photo book for 50% off when you use promo code FRIENDS50. That's 2 photo books for the price of 1! Limit 1 promo code per book.
You'll also get FREE shipping with code SHIP30 when you spend $30 or more, plus a FREE card with code CARD4U! (Talk about your awesome deals!)
Get a custom photo Beach or Grocery Tote from York Photo for only $.99 (reg: $9.99). New customers only. Pay $3.99 shipping.
Last but not least, don't miss the HOT $1.00 off ANY ONE (1) Mini Babybel Cheese product coupon. (I just love Babybel, how about you?) You should be able to print this "baby" twice. 

See more Money Savin' ideas here.
RECIPES I AM MAKING
Sharing the MASTER of all Chocolate Chip cookie recipes. It's perfect in every way.
*JOIN THE DISCUSSIONS ON FACEBOOK
Be sure to "Like" Happy Money Saver on Facebook so you can join in on our discussions, funny pictures and fun stuff all the time.
Question: What are your favorite things to cook while camping?
Hope you all have a "HAPPY" weekend!
— Karrie