Happy weekend everyone! Every weekend from now on I plan on doing a recap post of what has been happening in my life and this blog with Catchin' Up with Karrie.  Sit with me on the porch, sip some lemonade  or hot cocoa and think about all this weeks happenings.
It's been a dull week. Not too much going on. I did start a 7 day juice fast though. #killmenow  Just kidding, It's not that bad. I feel really great and it's something I wanted to do to cleanse my body. The chickens are doing great, still laying eggs all through this winter. I have had a nasty cold all week long..and I think I am on the mend but I did stay home all week because of it. So I am feeling a bit ready to get out and go somewhere. Maybe I will take the kids to a park this weekend. If it's not too cold. How have you been? Have you been sick too? I hear colds are going around like crazy right now.
Top Amazon Deals this week

Whip loving little treats with the Wilton 6-Cavity Silicone Heart Mold Pan for only $9.99. This item ships FREE with Prime or when you spend $35 or more.


Peel carrots, potatoes and more in a flash with the Prepara Trio-Tri Blade Peeler. It's on sale for only $5.03 – down from $14.95.


This cool Seattle Seahawks 8″x8″ White Decal Logo is perfect for your rear window! It's on sale for just $3.11 shipped (was $8)


Give your nails a whole new look with the "dazzling" 2400 Piece 12 Color Rhinestone Nail Art Wheel
. It's just $3.50 with FREE shipping.
Recipes I am Cooking

Need a little more bacon in your diet? (Silly question, right?) Then you've got to check out my scrumptious, completely amazing Bacon Covered Kalua Pork Recipe. I'm telling you, your family is guaranteed to stand up and burst into applause! (And it freezes like a dream! Woohoo!) I am thinking of making this again for the big game this Sunday. That and some taquitos…mmmm!
New in Homemade

Make your very own simple, all-purpose spray cleaner with just 3 easy ingredients! I use this stuff to wipe down kitchen counters, my bathroom and virtually anything else that needs a quick wipe down. It's brilliant…brilliant, I tell you!
Happy Thoughts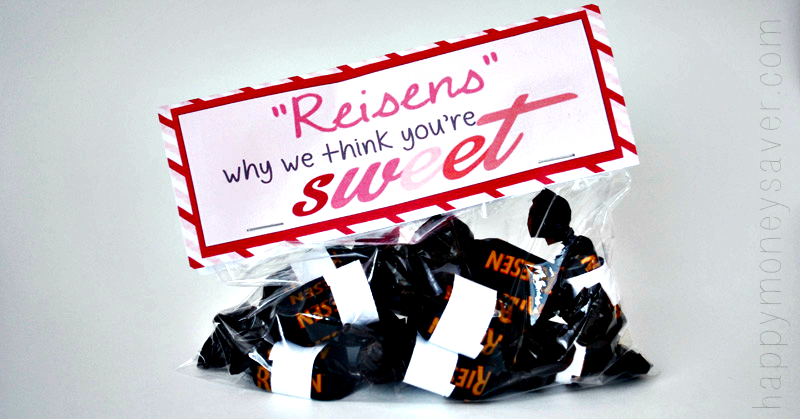 Pair delectable Riesens chewy chocolate caramels with my FREE "Riesens Why We Think You're Sweet" candy topper printable and your Valentines will take center stage this year! Give them to coaches, teachers, grandparents, co-workers, neighbors…but don't forget to save a few for yourself.
Plus I have a lot more ideas on my Happy Money Saver Pinterest boards – come on over and follow me. Seriously just do it, you will be happy you did. 
Hope you all have an outstandingly awesome weekend…and GO HAWKS!
— Karrie