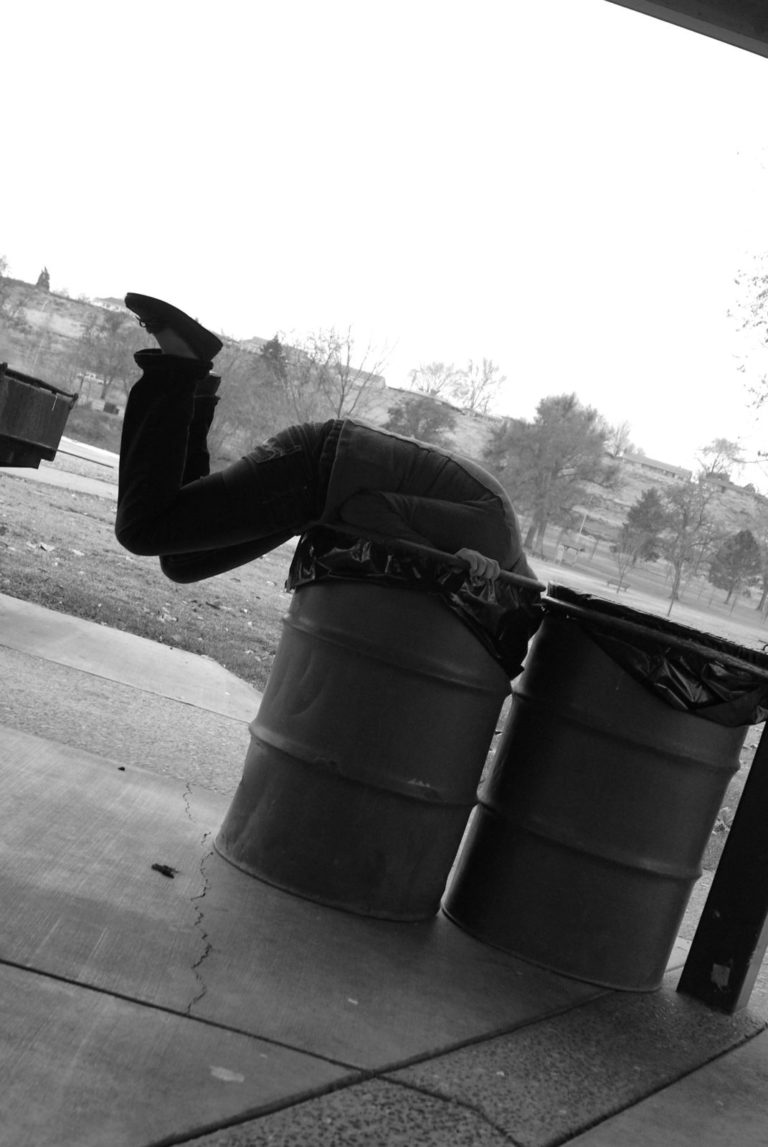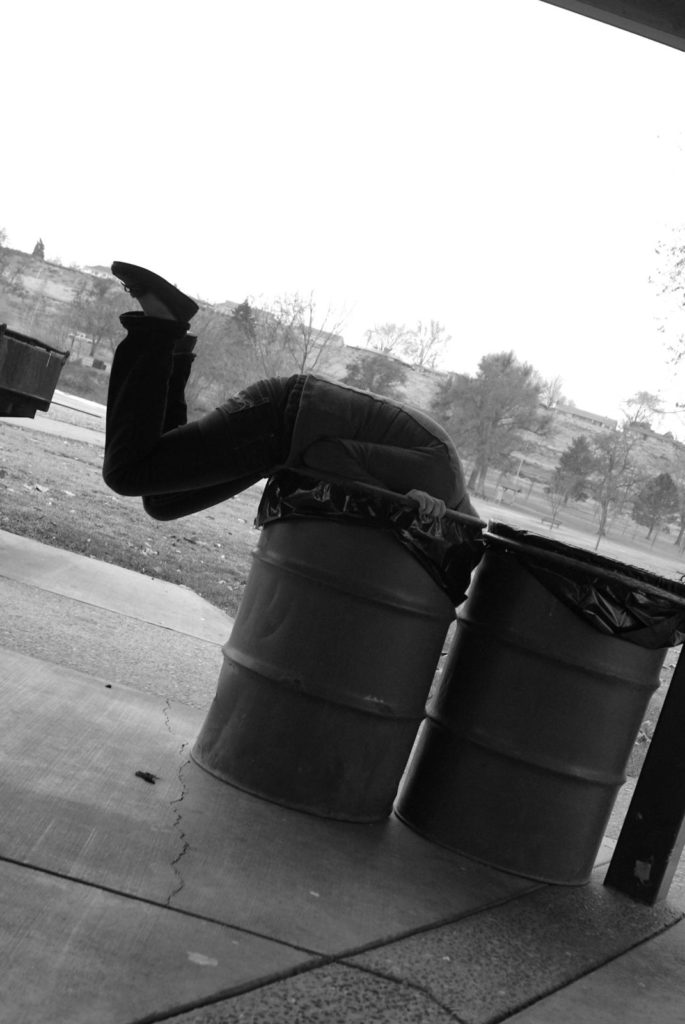 Chapter 8: My Wife Can Do The Triple Lindy, no problem

It has been said (Rodney Dangerfield) that the Triple Lindy is the hardest dive to do in the world. I have to disagree with them or at least my wife would disagree with them.  There is one dive that is much harder and requires more nerves of steel. That dive is lovingly called the Dumpster Dive.
If you've read my previous episodes you know how important it is for a couponer to hunt and gather large piles of coupons.  There's no magic coupon that will just give you 50 bottles of ranch dressing so you've got to get coupons any way possible.  Some will take the easier road with extra newspapers or blinkies but Dumpster Diving is what separates the average couponer from the full blooded extreme coupon warrior.
When my wife told me she was going out to sort through a dumpster I was shocked. I still have to kill the occasional spider/moth/ bee for her while she screams at me from on top of a chair. I just couldn't see her rummaging through the local dumpster.  I didn't believe and didn't want to believe it.
Some of the problem was I was a little snobbish and didn't like the idea of my wife going through a dumpster for 50 cents off a pack of hot dogs.  She explained to me it wasn't that type of dumpster and she'd only be rummaging through a recycled paper dumpster.  I told her you can put lipstick on a pig but it's still a pig, and to me a dumpster is still a dumpster.  In a small triumph for me I got her to agree to wear gloves.
I know better than to ask her where she performs her coupon dives. Hardcore couponers like to hide their diving sites like a squirrel hides a nut.  If too many people find out about the treasure trove of coupons it might mean slim pickings. I'm not sure but I think the map and locations are tattooed on the back of some other extreme coupon friend for secrecy.
She does have the good sense to stay away from the dumpster that doesn't allow diving. I sometimes fear though I'll see her doing the perp walk handcuffed into a police car arrested for trespassing into a paper dumpster.  Try explaining that arrest to the Sunday morning church crowd.
So you see my wife can do the Triple Lindy, no problem.  Once you've stuck your head way down in a dumpster with your feet dangling up in the air every other dive is easy. Dumpster Diving is just another way for her to bring home the coupons and I just have to hope that's all she's bringing home from her trip. Do they have coupons for Tetanus shots?
PS…This Video Clip is from the movie "Back to Class." (1986)- An eighties classic.
Read the next Chapter #9: Is My Wife Getting Checked Out at the Check Out?

*****************************************************
So I Married a Couponer is a fun series about an average man trying to deal with being married to an extreme coupon shopper. His story must be told.  
To read the past chapters from So I Married a Couponer click HERE.

A big thanks to Naoma May Photography for taking such wonderful photos for this series. Please do not copy or use these images without expressed consent.