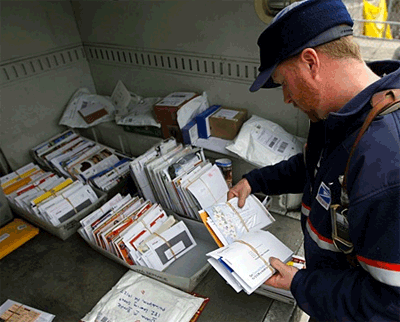 Yep, it's true. Beginning sometime in August, the Postal Service will stop delivering mail – with the exception of packages – on Saturdays. So no weekend delivery of bills, letters, ads, samples, etc.
"Under the new plan, mail would be delivered to homes and businesses only from Monday through Friday, but would still be delivered to post office boxes on Saturdays. Post offices now open on Saturdays would remain open on Saturdays." You can read more about this change here.
What do YOU think about this change? Will you miss your Saturday mail?
Photo Credit: AP Photo – Matt Rourke