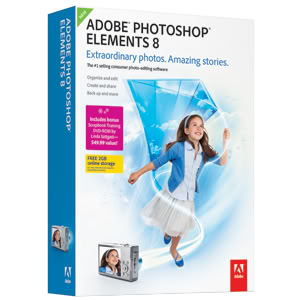 Wow! This is a smokin hot deal for ya!
At Costco and Costco.com you can get Photoshop Elements 8 for $49.99 right now (until Nov 30th) with $30 instant savings. That alone is a great deal, but there is also a Mail in Rebate for $20 off too to sweeten this deal. So the total you would pay after rebate is $29.99!!
Click here to go to Costco.com
Click here for Mail in Rebate form
I love my photoshop elements 7 and use it all the time for fixing up pictures, making cards and images, and lots more. If you are into digital scrapbooking this would be a great time to get this too.  Thanks so much Brenda for the email on this deal!!! Its Smokin Hot!