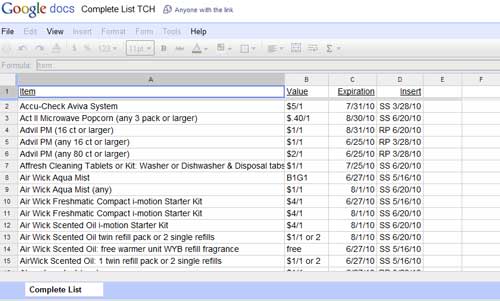 For anyone out there who is new to my blog I wanted to make sure you knew about this cool Eastern Washington coupon list that happymoneysaver specialist Meri upkeeps for us all! You can view our region's coupons, print them out, add it to your binders or just search through to find a deal matchup.
Complete Master List for E. Wash unexpired coupons

1/9/11 Inserts: 2 Smart Source + 1 Red Plum

1/2/11 Inserts: 2 Smart Source + 2 Red Plum + 1 GM

All other past inserts here.
Thank you Meri for all your hard work and efforts in making this for all of us to enjoy.
Note: You can reference this list at any time by clicking in my toolbar:  Coupons>Coupon Lists