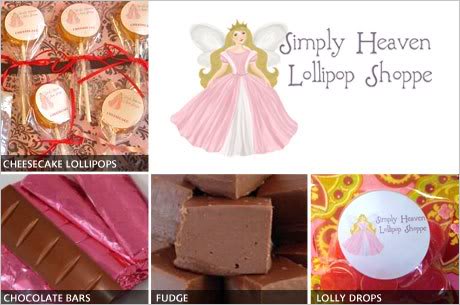 Mmmm…you all know about my chocolate addiction…so I wanted to share this HOT deal!
Update: SOLD OUT NOW!
Today & Tomorrow only, Eversave is offering a $25 value "Simple Heaven Confections Sampler Pack" including lollipops, lolly drops, fudge and chocolate bars for only $12.50 shipped!!
What really makes this deal great though is that when youfirst sign up with Eversave they give you a $5 credit that you can apply right away!! So basically you will be getting a $25 Chocolate & Sweets pack for only $7.50 shipped if you are a new member.
Here is what you will get in this delicious looking sampler pack (my mouth is watering now…):
– 5 cheesecake lollipops
– 1 pack of lolly drops
– 5 premium milk chocolate bars
– a half pound of chocolate fudge
After you buy your voucher is good until Sept 30, 2011 (a whole year) and your voucher will be available 2 days after purchase. You may buy up to 5 Saves for family, friends, gifts or repeat purchases. Use one coupon code per purchase.
Just go here and register your information. Then order the deal!