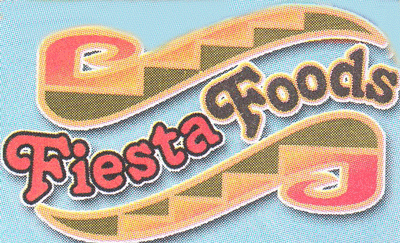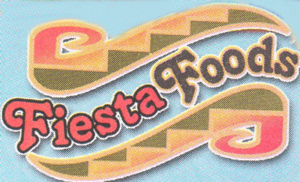 The Coupons for Fiesta Foods this week are: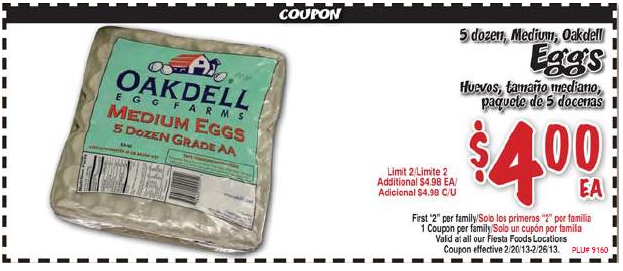 5 Dozen Eggs $4.00 EACH
View the weekly Fiesta Food Ad.
Top Produce Deals:
Tomatillos $0.58 lb
Pineapple $1.88 each
Ruby Red Texas Grapefruit 2/$1
Cucumbers 3/$0.99
Fuji Apples 3 lb Bag $1.98
Garlic 5/$1
Carrots 2 lb Bag $0.98
Avacados 3/ $0.99
Tomatoes On the Vine $1.98 lb
Top Meat Deals:
Beef Rib Steaks $3.98 lb
Bottom Round Roast $2.48 lb
Sweet & Sour Ribs $1.28 lb
Salmon Fillets $4.98 lb
Catfish $2.98 lb
Cod Loins $3.98 lb
Pollock Fillets $1.38 lb
Other Great Deals:
Tapatio Sauce $1.98
Capri Sun $1.98
Van De Kamp's Fish Fillet or Sticks $2.98
Darigold Sour Cream $1.28
Plus Fiesta Foods is having a 3 Day Sale starting Thursday:

Happy money saving at Fiesta Foods! Remember excluding meat, Walmart will match all other stores prices such as Fiesta Foods, and Yoke's will price match in-ad coupons from other grocery stores.