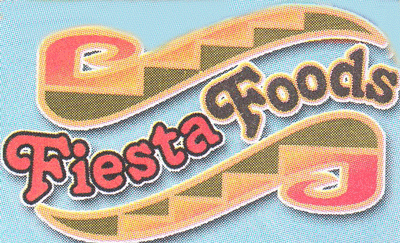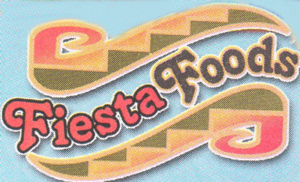 The "hot" Coupons for Fiesta Foods this week are: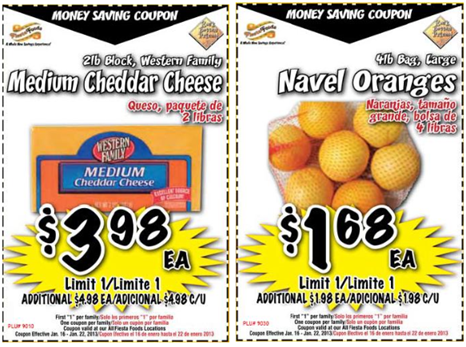 View the weekly Fiesta Food Ad.
Top Produce Deals:
Cucumbers 3/ $0.99
Radishes 2/ $0.88
Green Onions 2/ $0.88
Plantain Bananas $0.78 lb
Green Seedless Grapes $1.98 lb
Key Limes 2lb Bag $1.98
Kiwi Fruit $5/ $1
Bakers Potatoes $0.28 lb
Top Meat Deals:
Jennie-O Turkey Franks 3 lb $2.98
Chicken Breast $1.68 lb
Country Style Ribs $1.48 lb
Cross Rib Roasat $2.38 lb
Marinated Pork Steaks $1.98 lb
Other Great Deals:
5 dozen Tortillas $1.98
Western Family 250 ct Napkins $0.98
Canned Tomatoes $0.58
Western Family Yogurt 3/ $0.99
Happy money saving at Fiesta Foods! Remember, (excluding meat) Walmart will match all other stores prices such as Fiesta Foods, and Yoke's will price match in-ad coupons from other grocery stores.