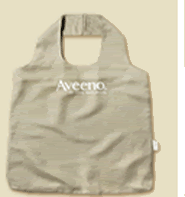 Hurry up and get your free Aveeno Tote bag! This is offered to us by Aveeno and Martha Stewarts Body + Soul. This one wont last long, so head on over to this link and get yours while supplies last. Allow 6-8 weeks for delivery.
Note:  The above pictured tote bag may not be the actual tote bag you recieve.
Thanks to common sense with money!