Update

: This deal is now dead. They have already given out the 2,000 free baby bottles.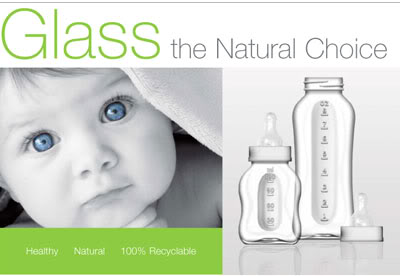 Update:This deal is now dead.Sometime today, the worlds largest glass manufacture O-I, is giving away a FREE glass baby bottle. The 8 oz. bottle will come with a nipple, cap and ring. They are only giving away 2,000 today, so when they're gone, they are gone!  These bottles are safe and Eco friendly and unlike some plastic baby bottles, glass baby bottles can be heated, washed and safely used again and again. Here's how to get yours:
Go here and look for this  banner:
When you click the banner you will have to give your name and address. You will also have the option to receive information about future promotions from O-I. I know many freebies never come but this one seems pretty legit. If you dont see the banner yet, than this freebie hasn't gone live yet and it should shortly.
Thanks Freebies 4 Mom!