�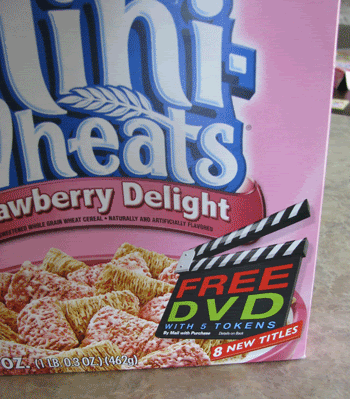 When shopping for your free or cheap cereal or products,  make sure and look for boxes with items you can get for free on them!  This week I was able to mail away for a free Kung Fu fleece blanket, a couple of dvds  and a star trek flash drive, all with cereal I paid little to nothing on!
When I get home normally I will cut out the cereal tokens right off the boxes, and tape the holes back up.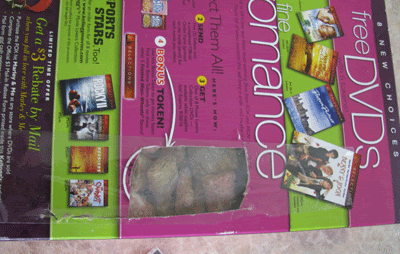 I then place the tokens and forms in my cereal freebies section of my junk drawer organizer.  Once a month or so I will take them all out and look to see which ones I have enough to mail away for.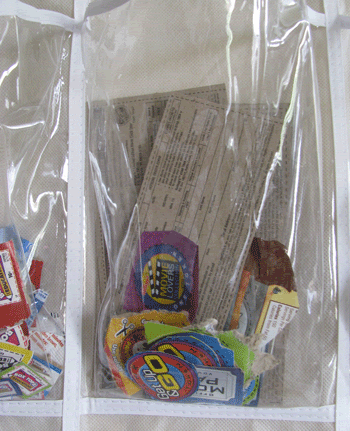 When you are ready to mail them away here are some things you will want to remember:
— Fill out the forms, and make a photocopy or scanned image for your records. I normally scan them in to save paper. Then, place the tokens in a little ziplock baggie and mail them off. Make sure and read the fine print when you are doing any rebates.  If the rebate says you should get the item in 6-8 weeks, then I will mark on my calendar that I should have recieved this item in 8 weeks. That way if it does not arrive I  can call them to see what has happened.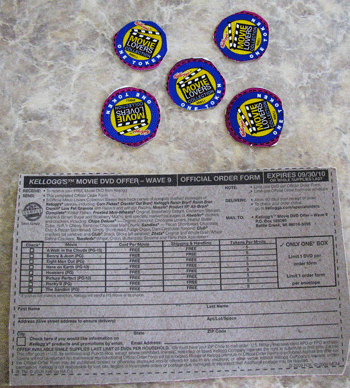 Have fun with cereal token freebies!