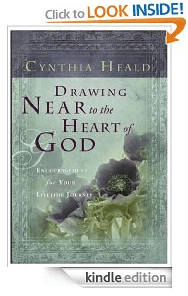 If you've been looking for a new devotional for your quiet time, check out today's deal from Amazon: Right now, you can download a FREE Kindle Edition copy of Drawing Near to the Heart of God: Encouragement for Your Lifetime Journey (Navpress Devotional Readers)
.

About the book: Through classic devotional readings and personal stories, this guide shows that life is a process filled with the struggles and joys of walking with God. Learn to reflect on where you are now, where you'd like to be, and how far you've already come.
Sounds like a great read to me!
Thanks, Give Me Neither!
Disclaimer: Amazon prices can change quickly. This price was current at the time of this posting.