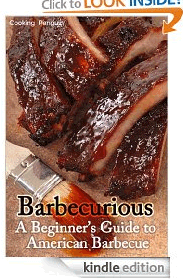 Head over to Amazon and download your FREE copy of Barbecurious: A Beginner's Guide to American Barbecue
.
About: This book will get your foot out the door and into what you will soon discover is a diverse and engaging world with information on how to smoke meat, without spending lots of cash on a smoker, and how to make some different sauces from the various states in "the barbecue belt" (and of course how the smoke, meat, and sauce should all be working together). Includes recipes.
Thanks, Passion for Savings
Disclaimer: Amazon prices can change quickly. This price was current at the time of this posting.