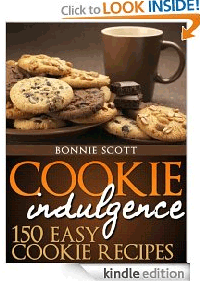 Talk about your "tasty" freebies! 😉 Amazon has Cookie Indulgence: 150 Easy Cookie Recipes
available for FREE.
About the Book: With 150 favorites from Chocolate Chip or Oatmeal cookies to No-bake, Refrigerator and Christmas cookies, there is sure to be a recipe that will please even the most rigorous taste test your family can muster.
Sounds good to me! 🙂
Thanks, Surviving the Stores
Disclaimer: Amazon prices can change quickly. This price was current at the time of this posting.