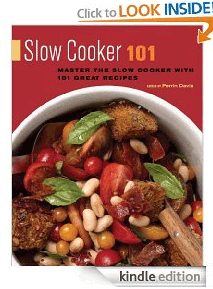 Right now on Amazon, you can download a FREE copy of Slow Cooker 101: Master the Slow Cooker with 101 Great Recipes
.
Features:
Perfect both for beginners and more experienced cooks looking to broaden their kitchen horizons, Slow Cooker 101's breadth of recipes are drawn from a wide range of culinary traditions. Among the delicious recipes include here:
Beef Stroganoff
Lamb Biryani
Paella
Winter Vegetable Risotto
Corn Pudding
Chicken Mole
Cioppino
…and more!
Thanks, Clip and Follow
Disclaimer: Amazon prices can change quickly. This price was current at the time of this posting.