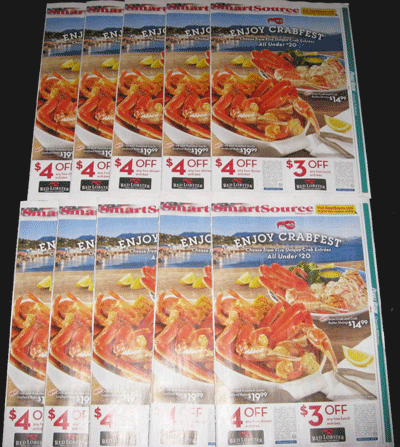 {coupon image credit}
Michelle Olko from Faith and Hope Coupons is giving away to
10 lucky Happy Money Saver readers
10 WHOLE COUPON INSERTS!!
{Each winner will get 10 whole uncut 8/14 SmartSource and Red Plum inserts!}
What is Faith and Hope Coupons? Faith and Hope Coupons offers whole uncut inserts from your Sunday newspaper. Smartsource, Red Plum and Proctor & Gamble inserts are available at a very low handling fee. There are a some clipped coupons on the site as well. The new inserts are loaded on Sundays after they have them all and a final count.
Contact:  Michelle Olko by email at  [email protected] Website:www.faithandhopecoupons.ecrater.com. Follow her facebook page:www.facebook.com/faithandhopecoupons
How do you enter this Giveaway?
Just leave me a comment sharing what you like best about this website (happy money saver.com) and what you would like to see improved. Would you like a different stores deals featured here? If so please share what store. Want to see more recipes or free sample type deals? Let me know! I am always looking for ways to improve this website…so please give me some constructive criticism ( I promise – I can take it…).
Then if you would like some additional giveaway chances you can do these also (just make sure and leave a separate comment for each one.)
This giveaway will end on Tuesday August 23rd at 12 noon PST. The winner will be chosen at random.  Good luck!