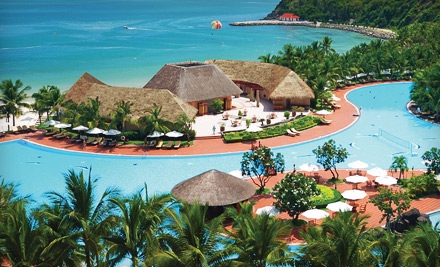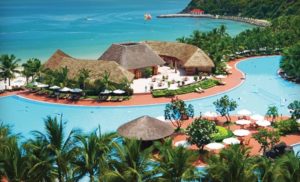 Today only (and limited time) for $399 you can get a 7-night resort stay at one of  World Resorts International's 500-plus U.S., Canadian, or Mexican destinations, savings of $1500! 
 I just purchased mine and am really confident that this deal will work out for me.  The truth is I don't have too much risk involved here, because if I cannot find a great place to book or am unhappy in any way I can just call up Groupon to get a refund- they have the BEST satisfaction guarantee. If anyone is unsatisfied for any reason Groupon will refund your purchase with no hassles.  Love it!
Here are a few important notes about this deal:
You will get a 7-night stay at available World Mark International resort (they have over 500 resort locations in the U.S., Mexico and Canada). However, there is fluctuating availability, which means that you get whatever is available – on these deals sometimes resorts sell out and then the next week a spot opens up that you can book. Often times the popular destinations and vacation times will be harder to book.
You have one year to use your Groupon before it expires. Reservations can be requested no more than 60 days prior to your travel date.
You do not need to be a World Mark member and you DONT have to sit through a time share presentation. (Woo hoo!) Plus the groupon covers all taxes, gratuities and fees.
Make sure and read everything before you buy this, but to me it looks like a great deal! I am excited about my vacation this year…wherever it may be. 🙂 Go here to login to Groupon and buy today's deal!
(Thanks Frugal Living NW!)