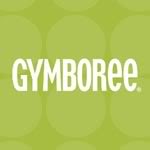 This is a great sale at Gymboree!
You can save a lot of money by shopping at Gymboree and reselling the used clothing on ebay. Way back when.. I was a total gymbo fanatic, kinda like I am now a coupon fanatic. I totally had an ebay store, made my own made-to-match gymboree bows and looooved how cute my kiddos looked. The cool thing about Gymboree is if  you buy their outfits on great sales like this one, and they stay in good shape to sell used, you can make quite a bit off of reselling gymboree! So basically I would hardly spend anything and my kiddos were dressed really cute, resell their clothes, and buy new sales stuff. It is a great way to hardly spend anything but keep your kids well dressed. The reason I dont do it anymore is because of the time it takes to resell: you need to press the clothes,  list them on ebay, and package/mail them off. I think once my 4th child came around that is right about when I stopped selling on ebay. hmmm..
Anyways, on to the sale information!!!
Gymboree is having their Semi Annual Sale where you can get up to 60% off selected items. You'll also earn $25 in Gymbucks for every $50 spent!
Online shoppers: Use code: 111F3V9UV080247 to get an additional 15% off
Or try this code for $25/$100: 12S3W9TWKT90078.