Have all the Christmas photo card deals got your head spinning? Here is a round up of all the available photo card deals I can see right now.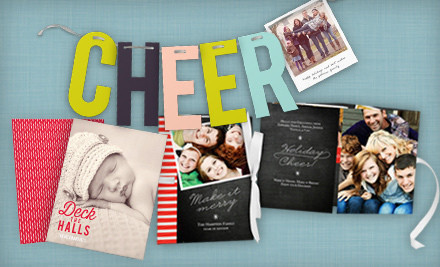 Groupon: Today through 11/15 you can get a voucher for Pear Tree Greetings at Groupon for a discounted price.
$19 for $40 worth of greeting cards, invitations and stationery
$35 for $75 worth of greeting cards, invitations and stationery
You must use your voucher by Mar 15, 2013.  Shipping is not included in this deal – but economy shipping is $5.00 on orders under $75. For orders over $75 you get FREE shipping.
Get 48 cards for $32.64 + $5.00 shipping (use voucher and you would pay just $24 shipped for 48 cards)
——————————————————–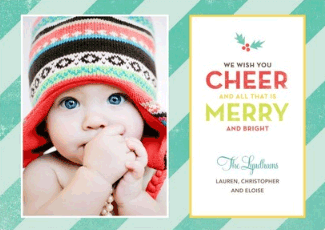 Last day today (11/13) for 10 FREE CARDS at Tinyprints.com – use promo code HOLIDAYCHEER  (just pay shipping, which is $3,99-$5.99). See more details at my post here.
———————————————————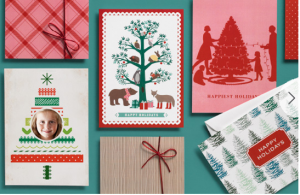 10 FREE Cards from Folded Cards by Walgreens + FREE shipping! Just click through this link and copy your unique code to get your 10 free cards through 11/17/12. You might have to be patient – if your code isn't working try again another day perhaps or email customer service. Some folks have said the code isn't working so please be patient.    (Thanks Hip2save)
———————————————————————————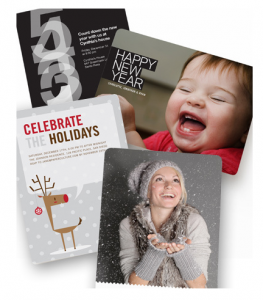 Mamapedia is offering a $50 Voucher to Paper Culture's Holiday Cards for just $20. Shipping is not included and will be $8.95 flat rate shipping.
You can get 26 cards for $51.74 + $8.99 shipping (so if you bought the voucher your total would be 26 cards for $30.73 +tax.
——————————————————————————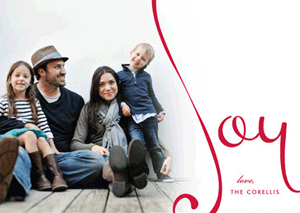 Minted.com is offering up through 11/14 $25 off your holiday card order of $100 or more, plus FREE shipping. (Not the most amazing deal, but if you needed a larger order this might be great for you.)
—————————————————————————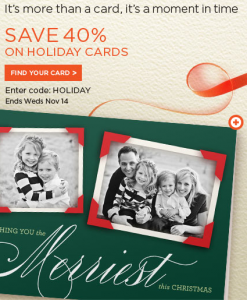 Shutterfly: Through 11/14/12, get 40% off all Holiday Cards by entering promo code HOLIDAY at checkout.  Plus get FREE shipping on orders over $30 by using promo code SHIP30 along with that promo code.
Did the math on this one and you can get 25 cards for around $32 shipped. (Not the greatest deal…)
—————————————————————————-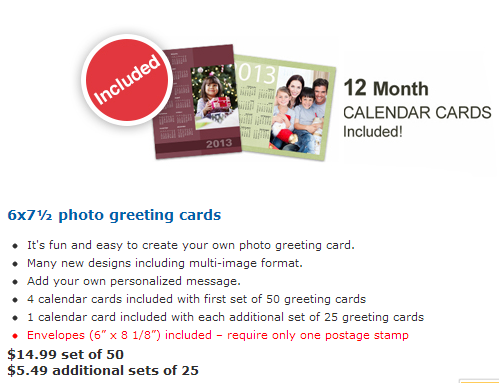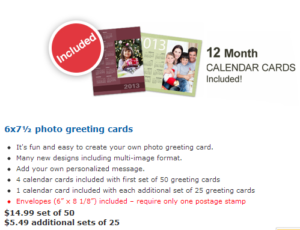 Costco – if you have a membership you can order your 6 x7 1/2 photo greeting cards with envelopes for $14.99 for a set of 50! That is still a fantastic deal if you are a member.