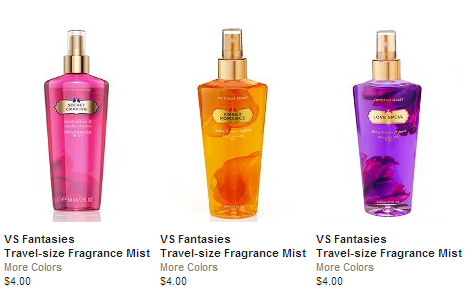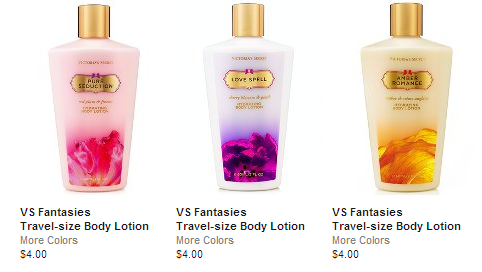 Wouldn't these travel sized body lotions or body mists make  excellent stocking stuffers??
Today only for Cyber Monday at Victoria's Secret you can get 2 FREE Rewards Cards with any $10 purchase.  These gift cards are guaranteed to be worth at least $10 off a $10 or more purchase, but COULD be worth $50, $100 or even $500! Last year a few of my readers emailed me to  tell me they won that $500 value!  You will be able to redeem this gift card to see what you won from 11/29-12/20 in-stores or online.
So what I did was purchased 4 travel sized mists or body lotions that are on sale for 2/$5 to get my total to $10. Then it added in shipping and tax which took my total to $17.27. With getting back (2) $10 gift cards it's like you are making $2.73! Of course the gift cards could be a bigger value too..that is the fun mystery!
Here is how to do the deal:
Go here first (log in or sign up for free) and search "Victoria's Secret" . Then click  "Shop Now" and you will get 4% cash back.
When you get to Victoria's Secret website  search "Travel" to see all the travel sized items.
Add 4 of them to your cart (they are 2/$5.00) so your total will be $10.
Checkout. Make sure you check the box in the top right that says you have a promo code
When you can enter your promo code enter the word:  MONDAY (this will earn you an extra $10 rewards card as you were already getting one!)
Your final price should be $10 plus tax and shipping for 4 adorable stocking stuffers and 2 reward cards worth $20 or more!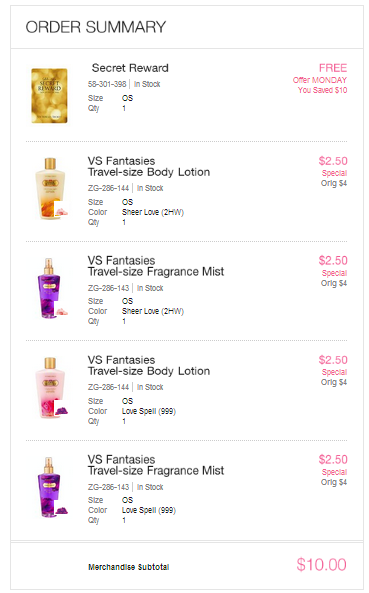 Here is my cart total as I have a higher tax in WA state than some places: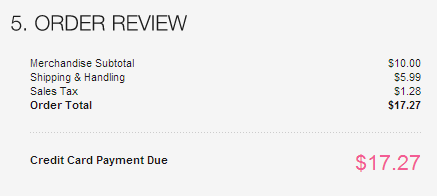 What a great deal! Happy savings!
Thanks Raining Hot Coupons